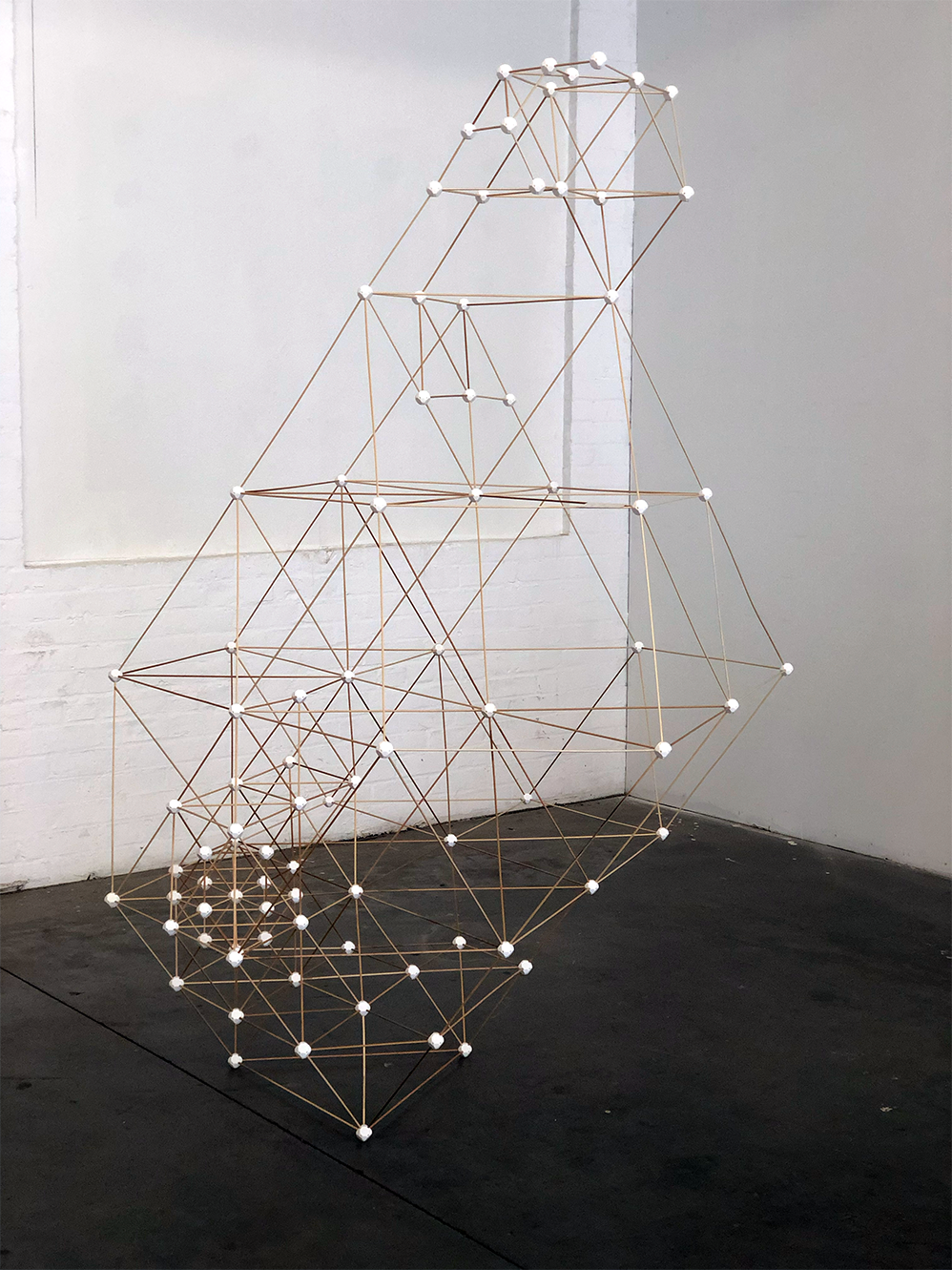 isotropic vector matrix #6, 2019
poplar, abs
47 x 36 x 60in
shown at the wurks gallery, providence ri
.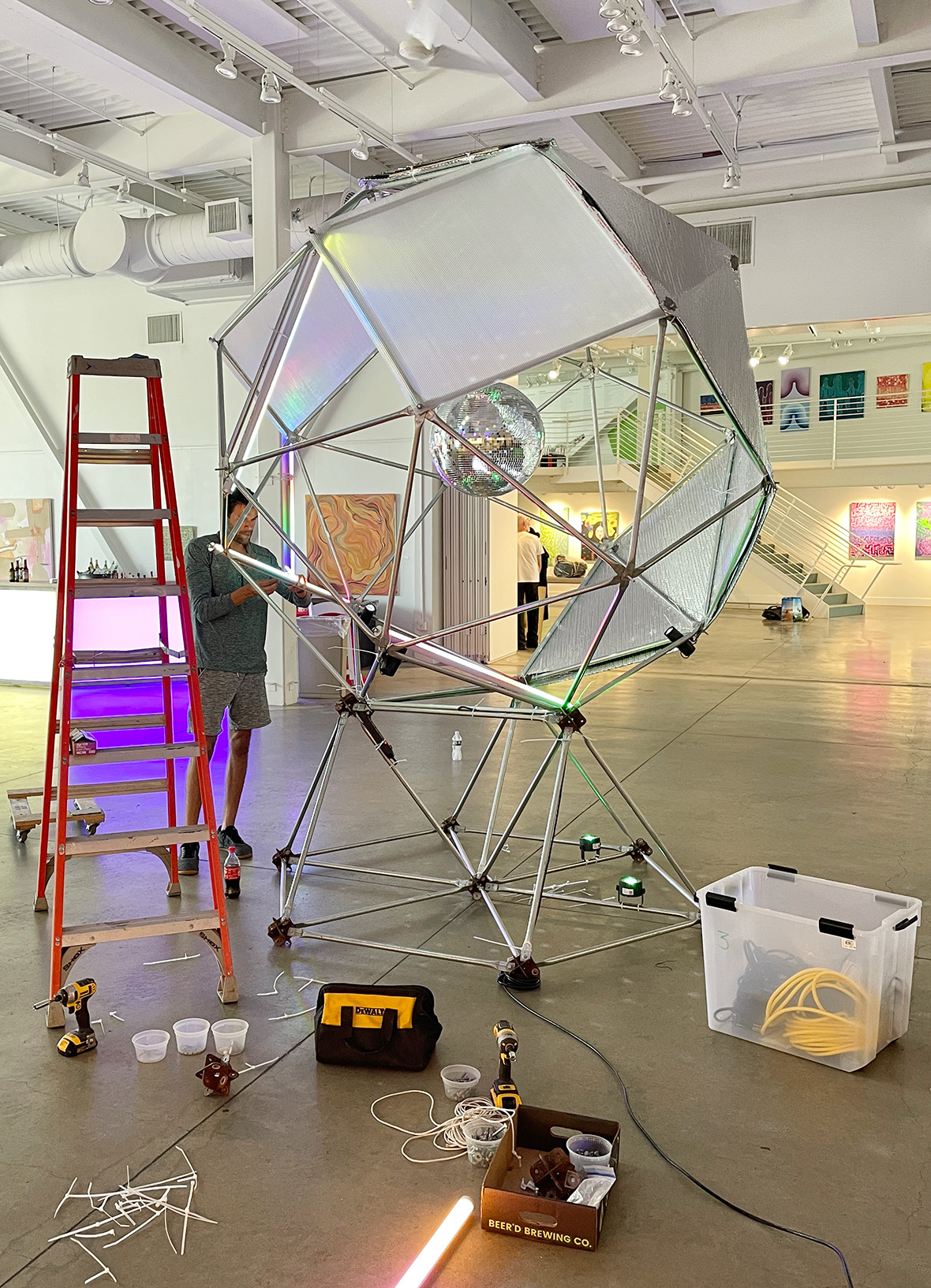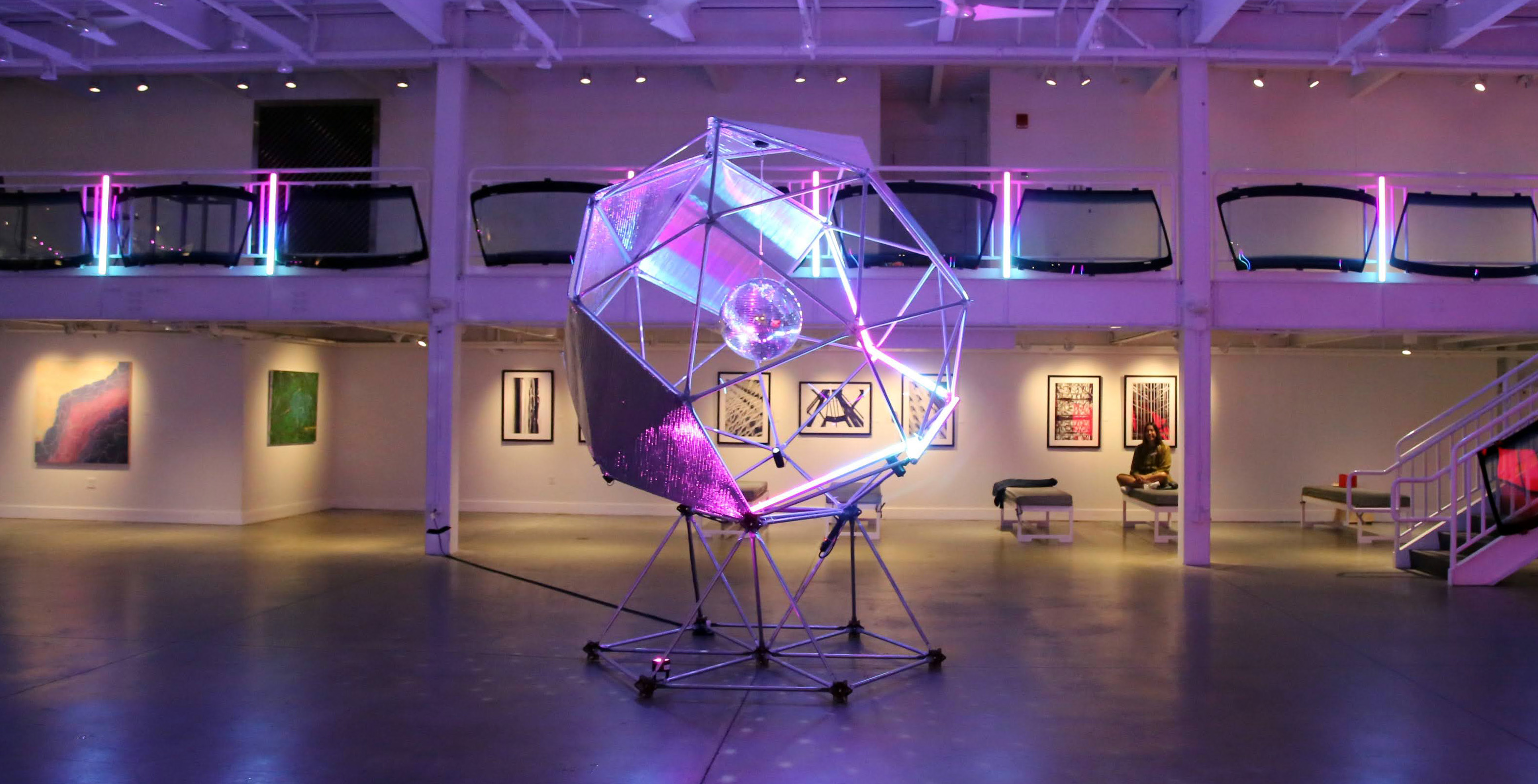 snub cube, 2022
steel, mixed media
108 x 108 x 108in

shown at artist's for humanity, boston ma
supported by MIT idm
lighting: z. sternberg
support: a. crease,
d. jacobs-luengo, g. agosto.

.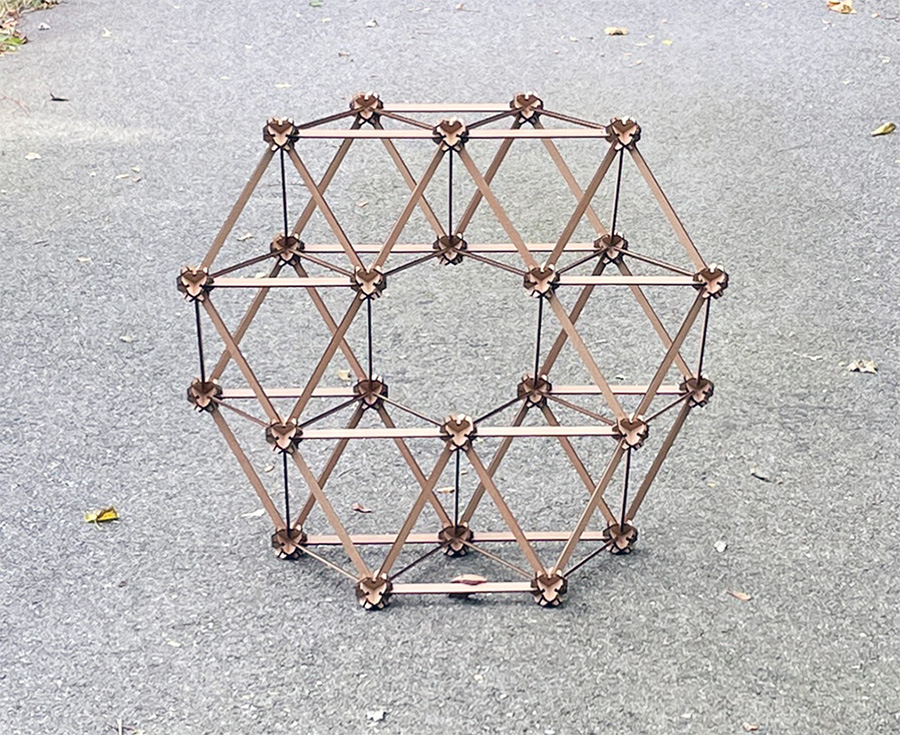 toroid, 2022
cardboard
30 x 30 x 10in



.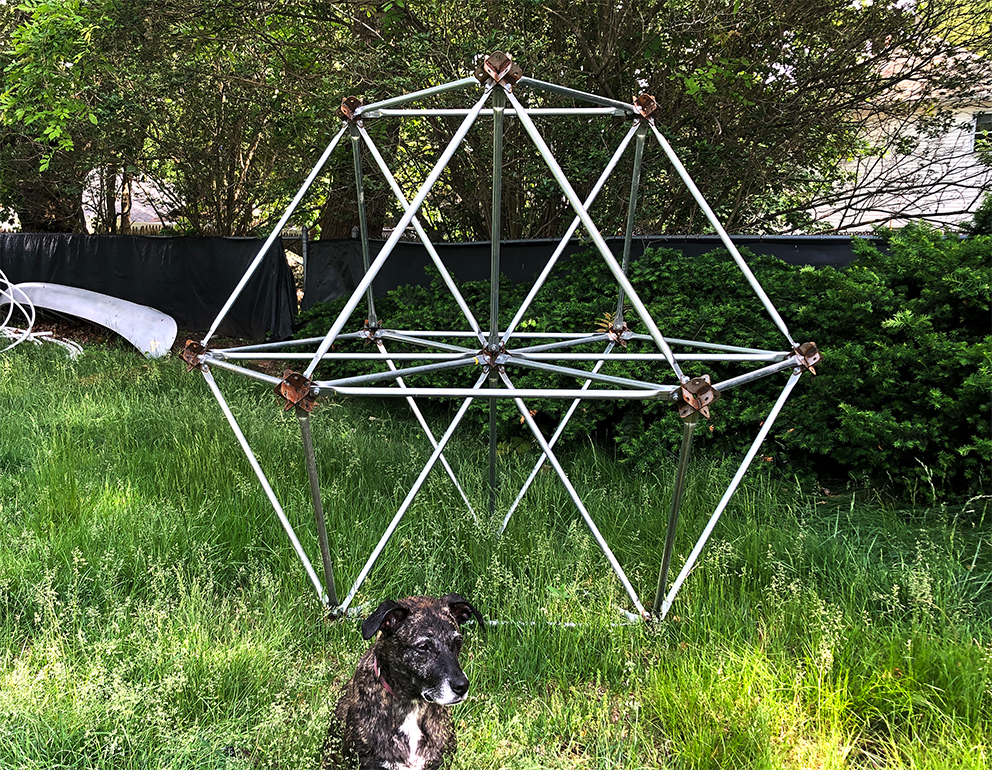 octet spaceframe, 2021
steel
84 x 84 x 60in

in progress, subject of my thesis
with digital structures group @ mit

how to make almost anything, 2022
open-source fab lab
chaos with n. gershenfeld
center for bits and atoms
@ mit media lab


architecture section
htmaa site.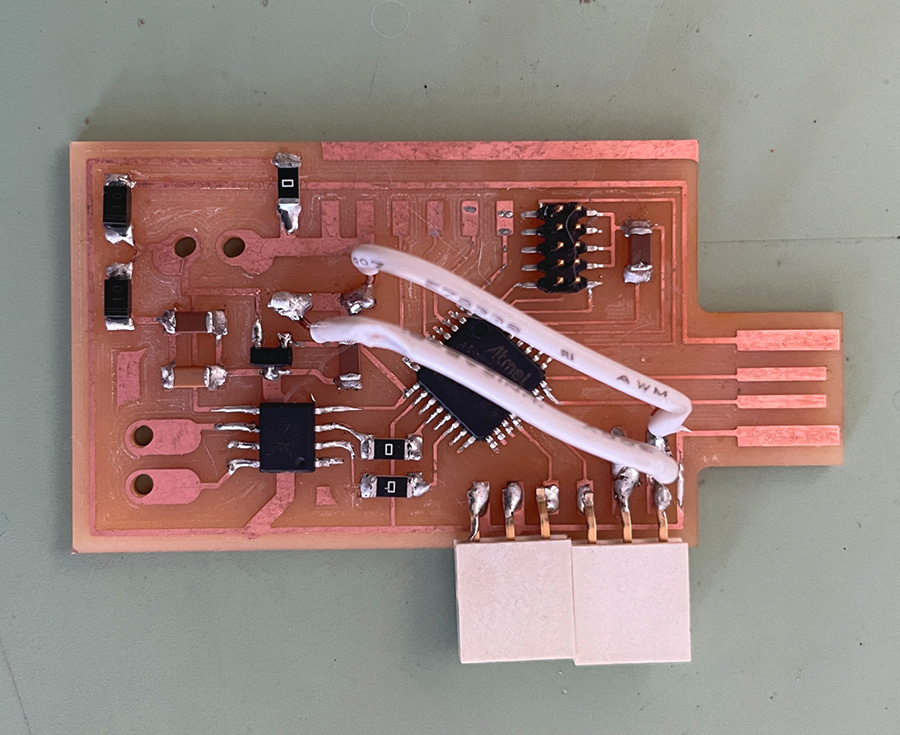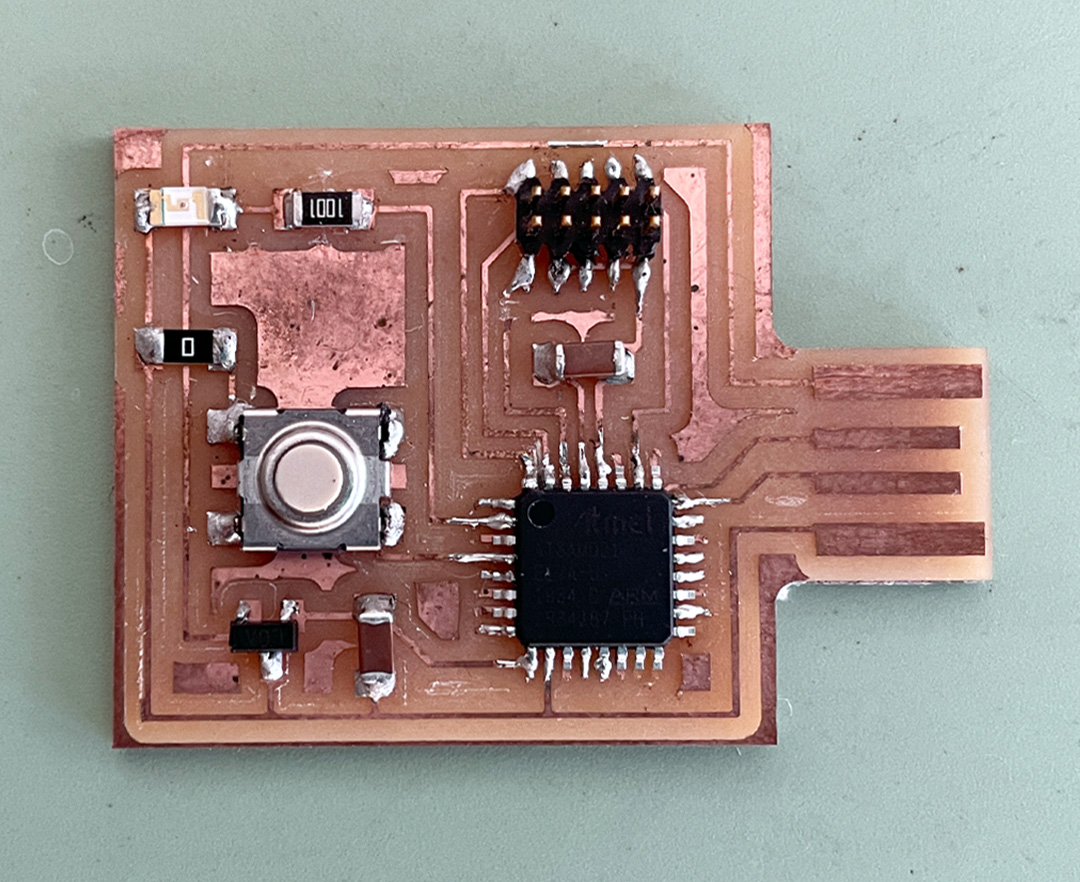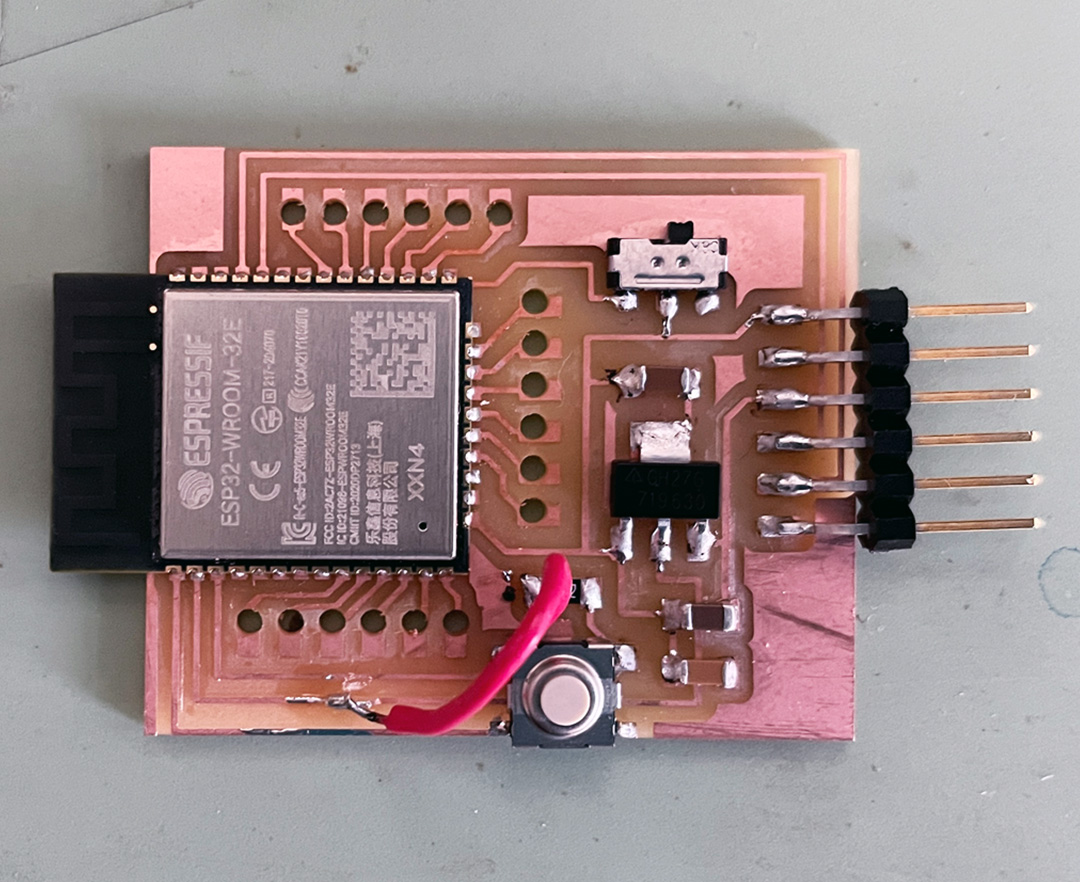 .
drawing machine #2, 2020
mixed media, maslow
48 x 96 x 12in

shown at risd id lobby, providence ri
drawings uploaded by students
assemblage built on open-source maslow


.
tetrahedron, octahedron, icosahedron, 2020

w. reeves and i started teaching our metals shop
class online. a series of tutorials on how to make
some aluminum triangular solids ensued

.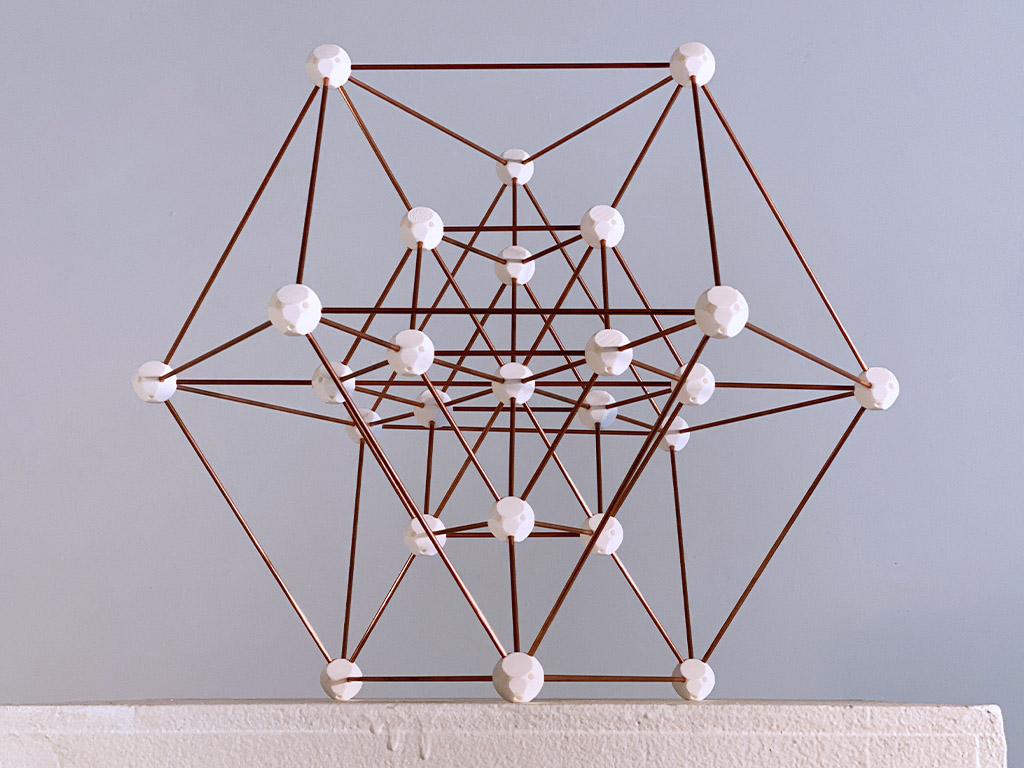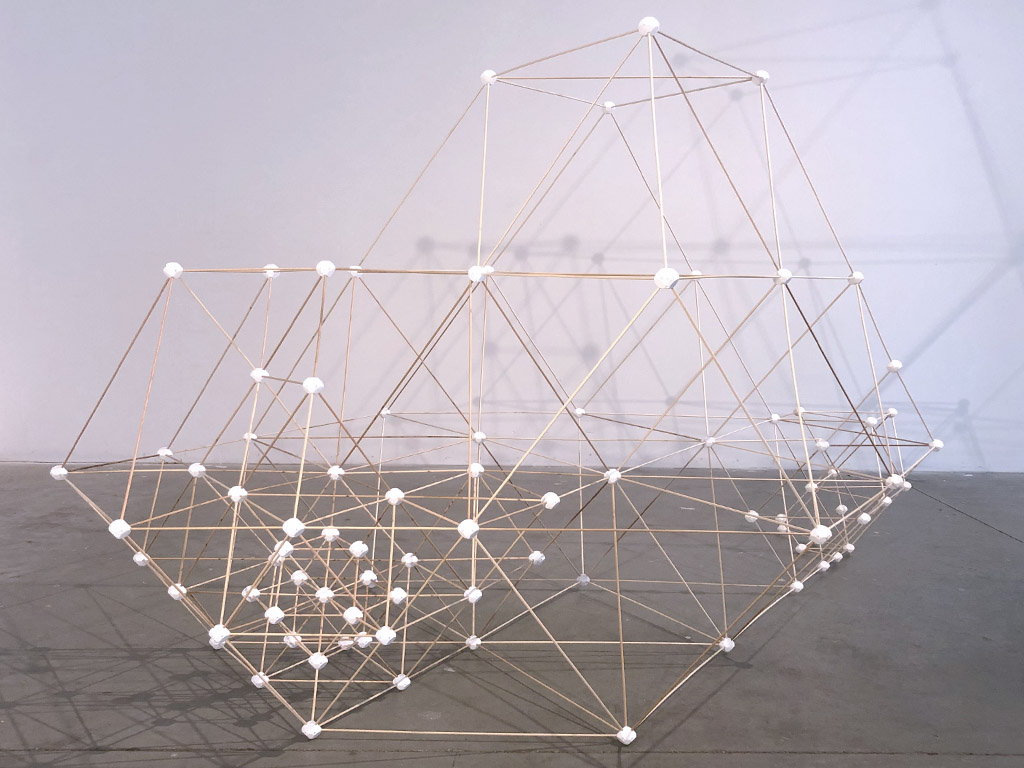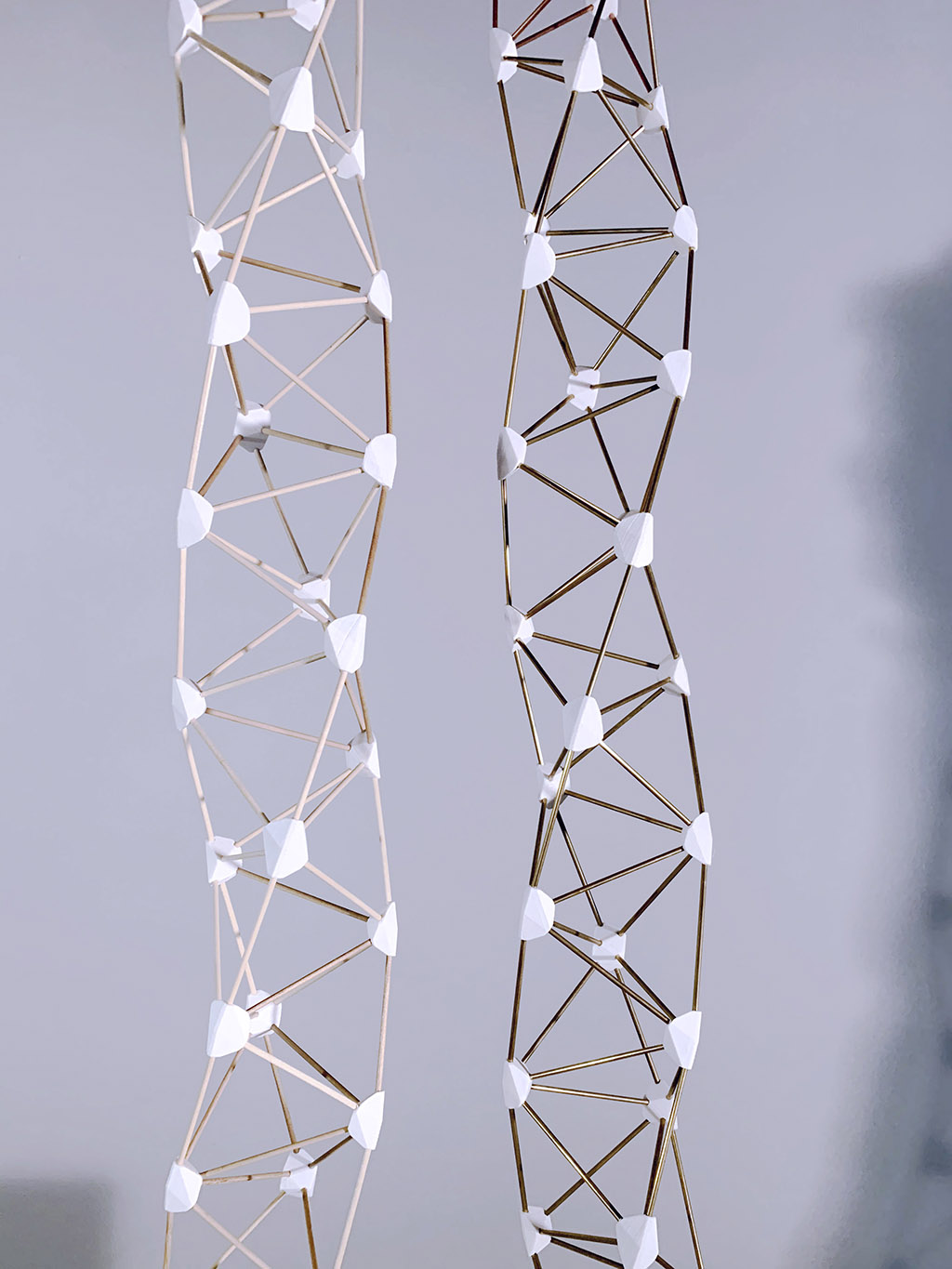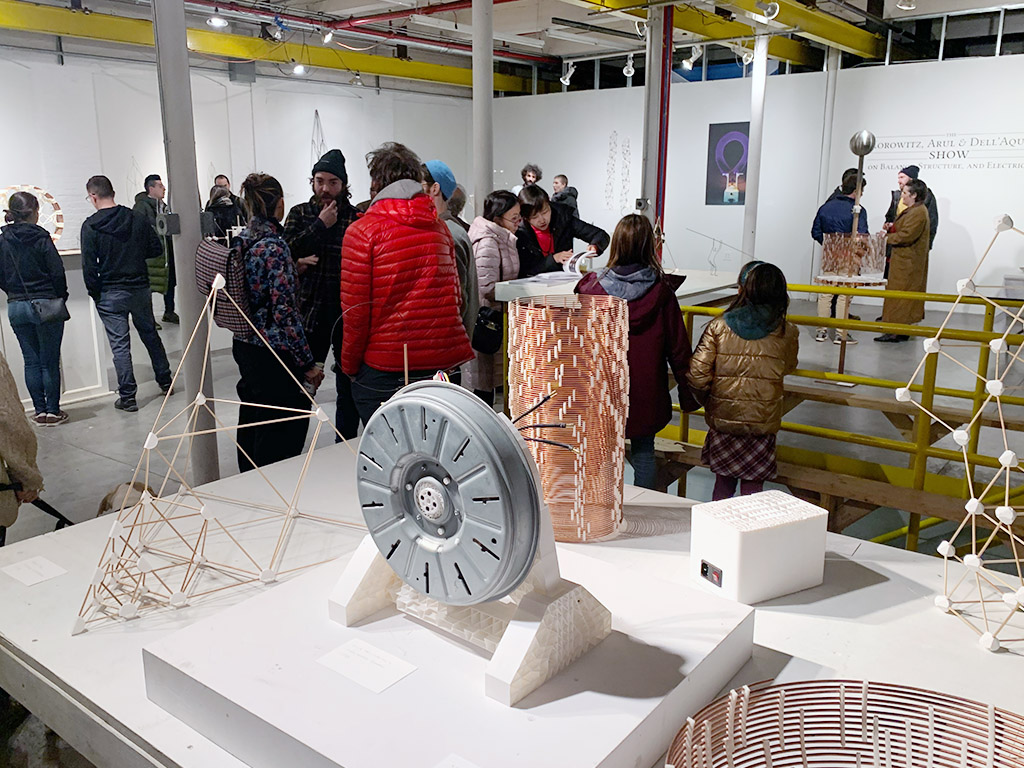 balance, structure and electricity, 2019
group show w/ k. dell'aquila and a. horowitz
copper, brass, poplar, abs
20 x 20 x 17in;
47 x 36 x 60in;
7 x 7 x 46in

show at wurks gallery, providence ri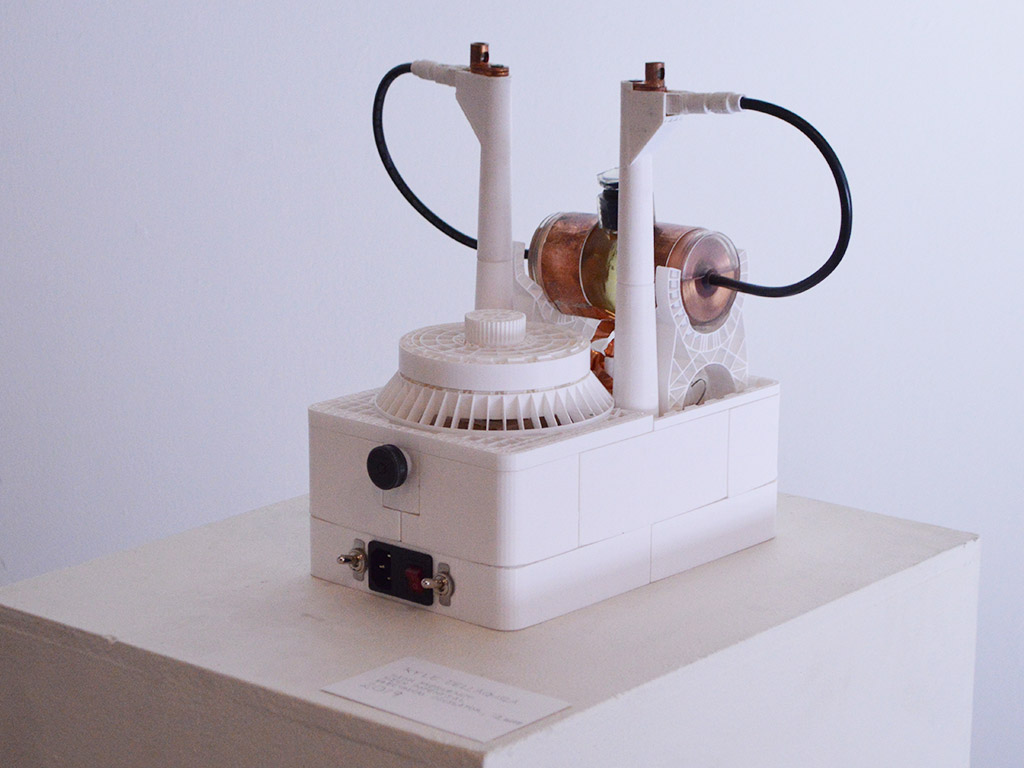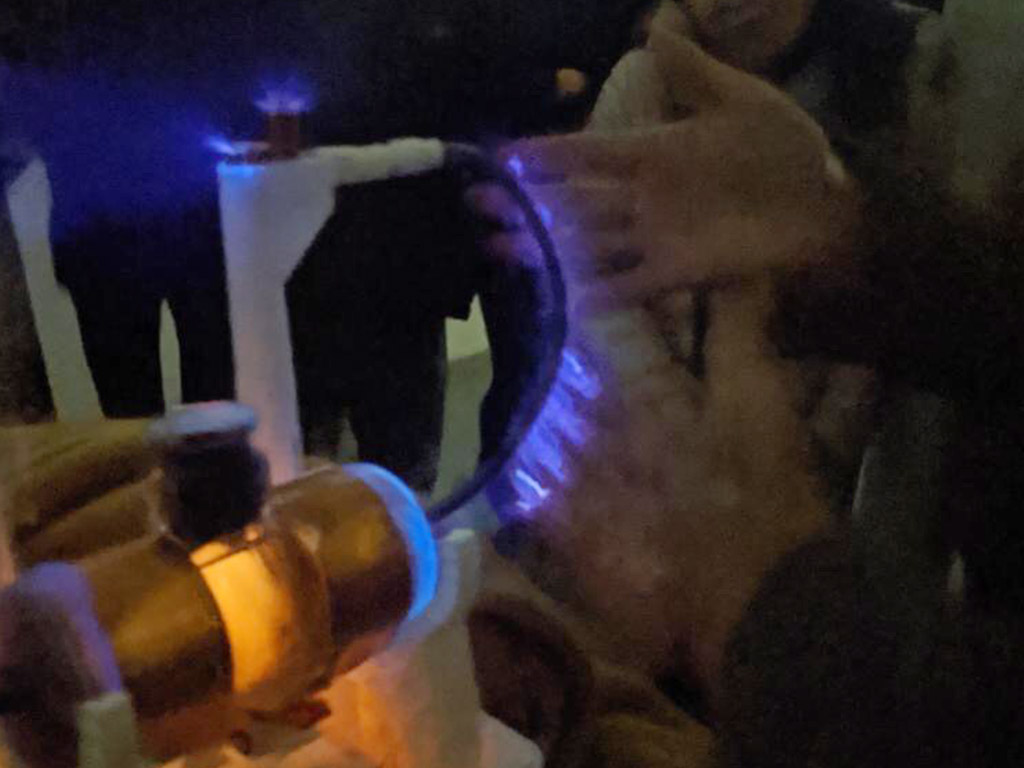 including a live demo of corona from
k. dell'aquila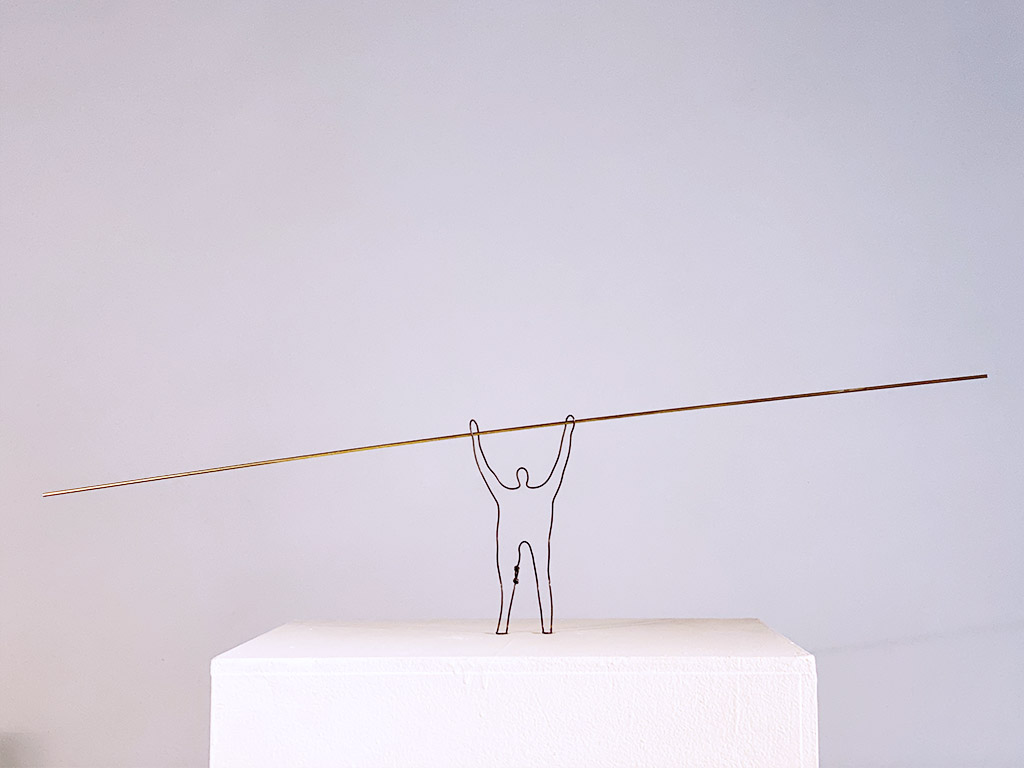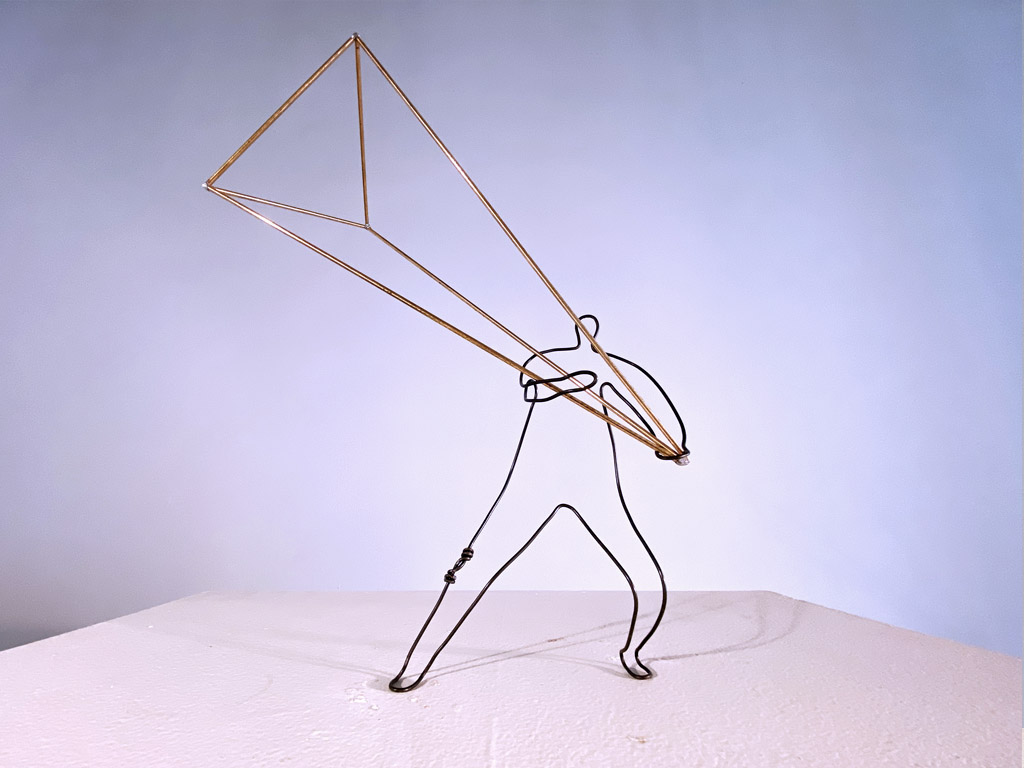 a demo of balance from
a. horowitz

.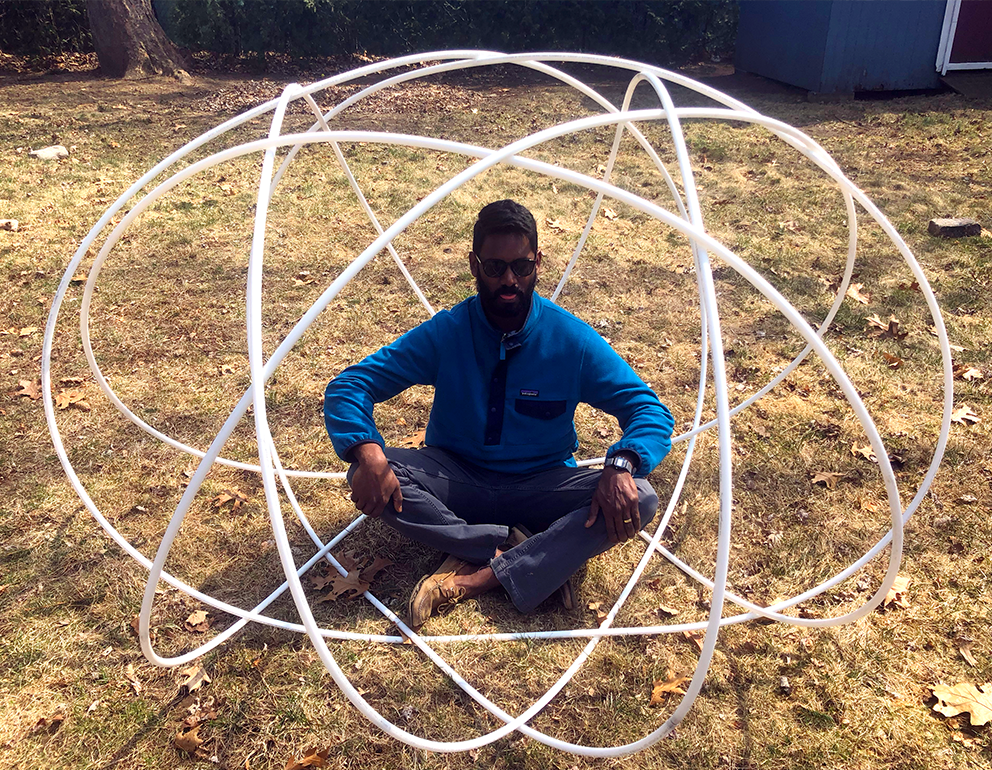 periodical knot, 2018
pex tubing
72 x 72 x 33in

shown at wurks gallery, providence ri
inspired by the work of mathematician
dmitri kozlov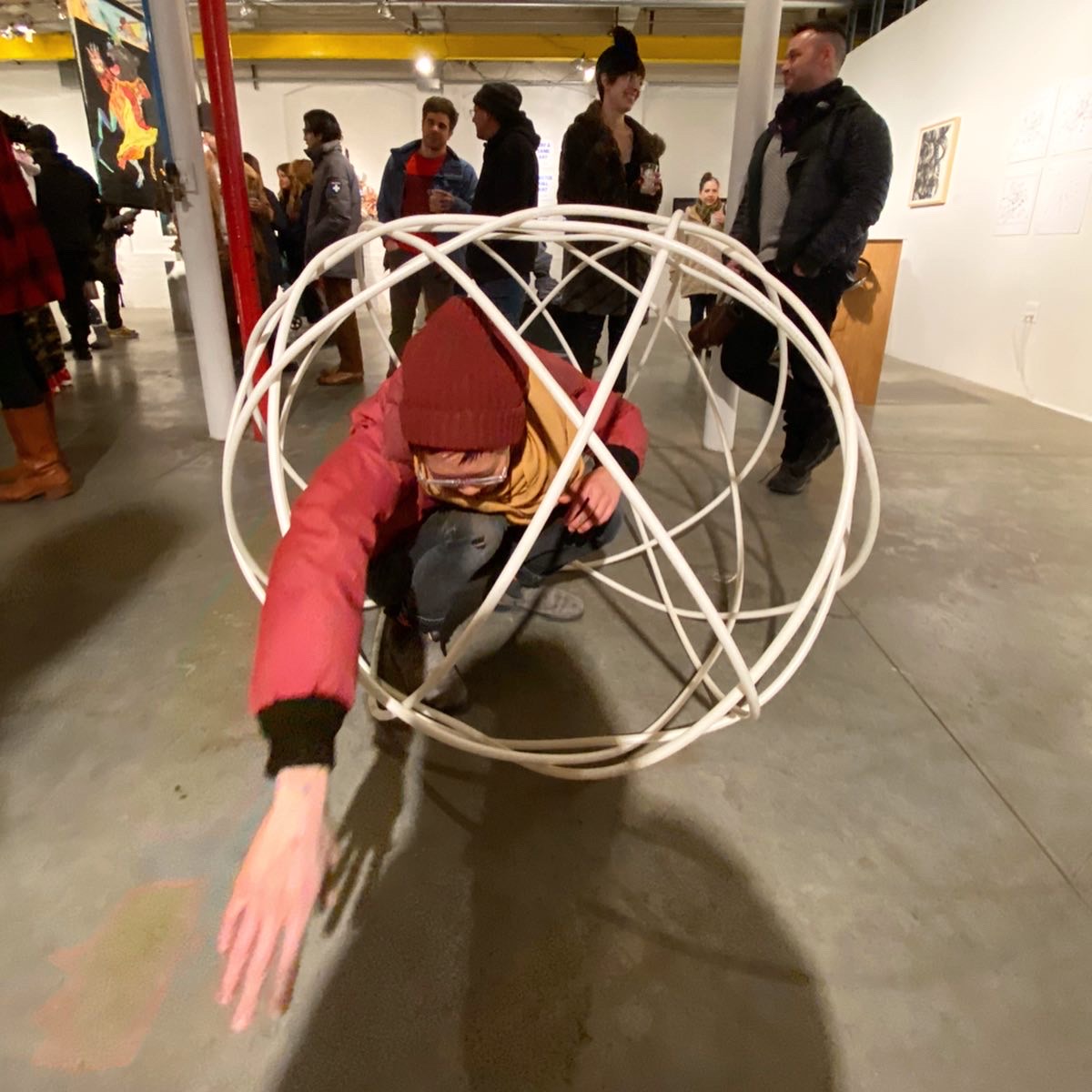 in industry we trust, 2021
plywood, steel, arduino
22 x 18 x 40in

shown in the basement
of mit building 4
tribute to pvd's superman building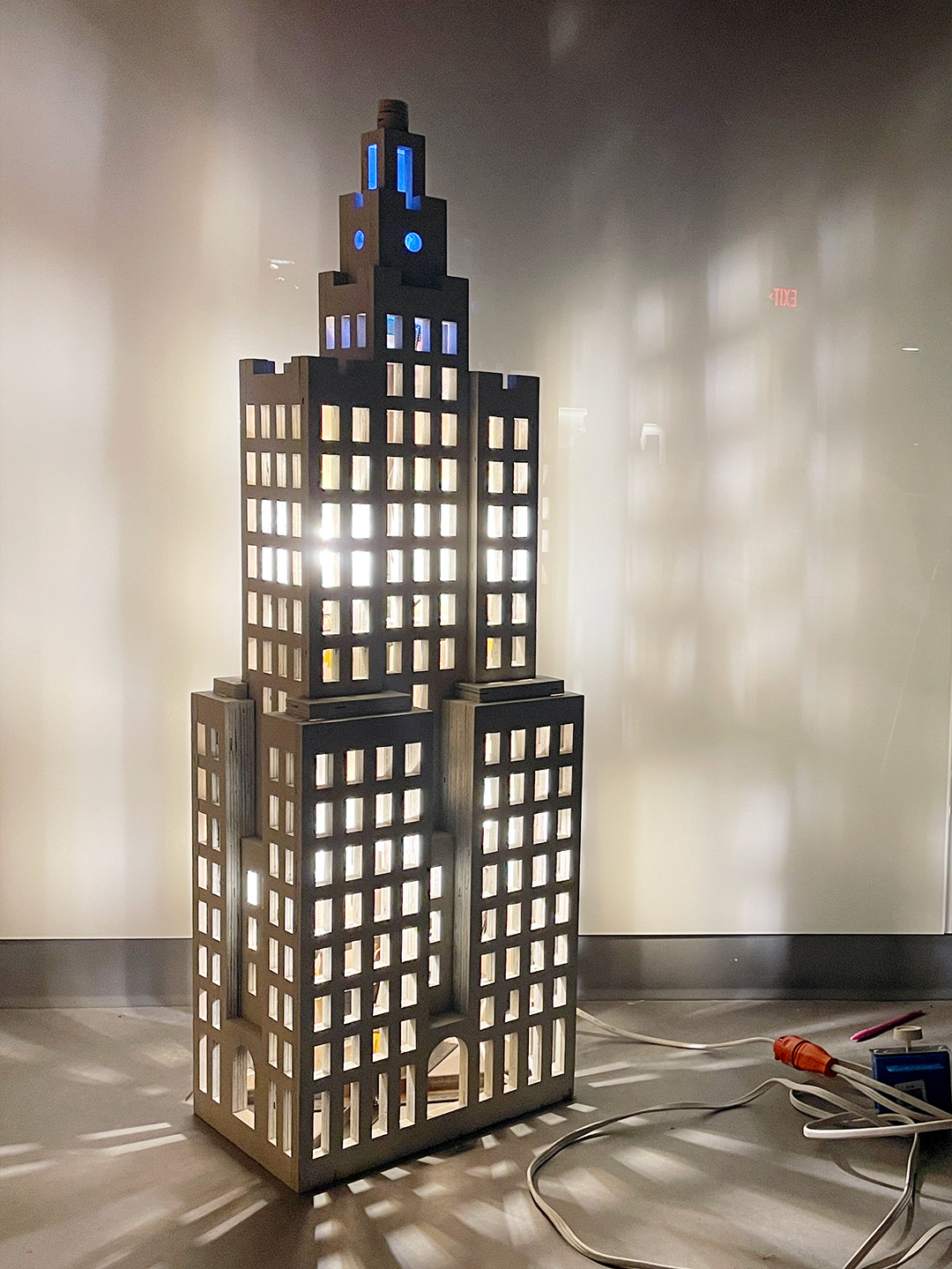 .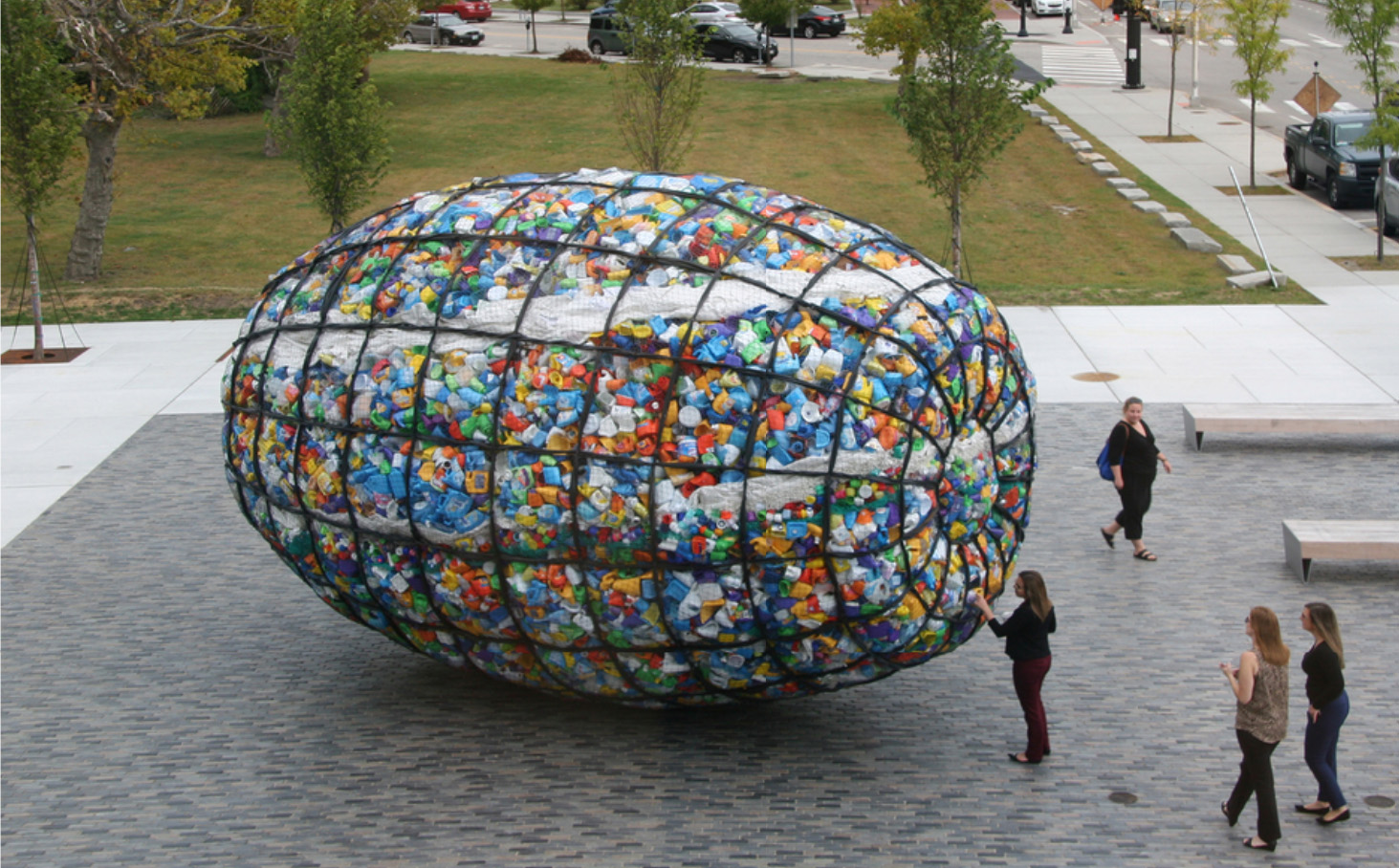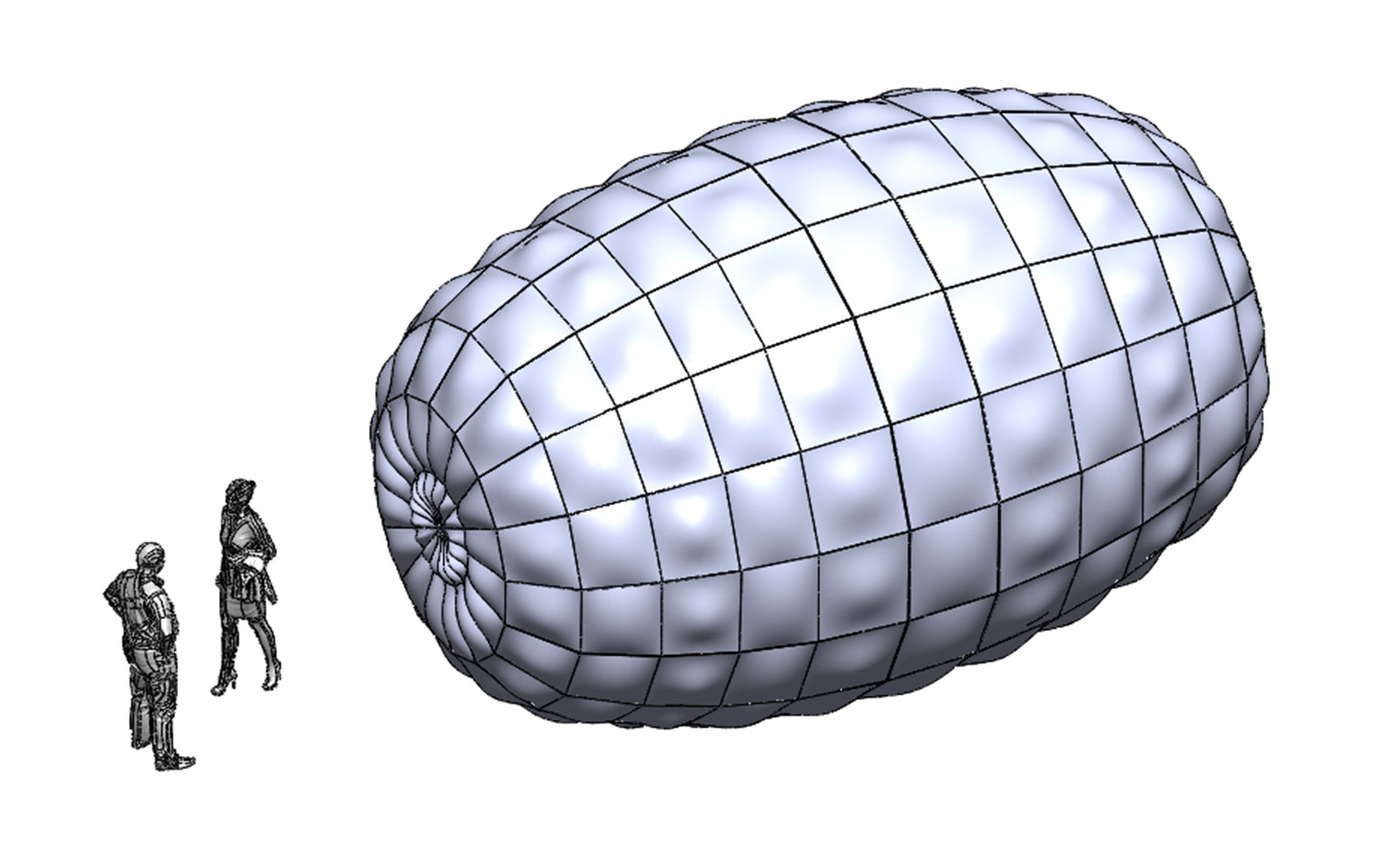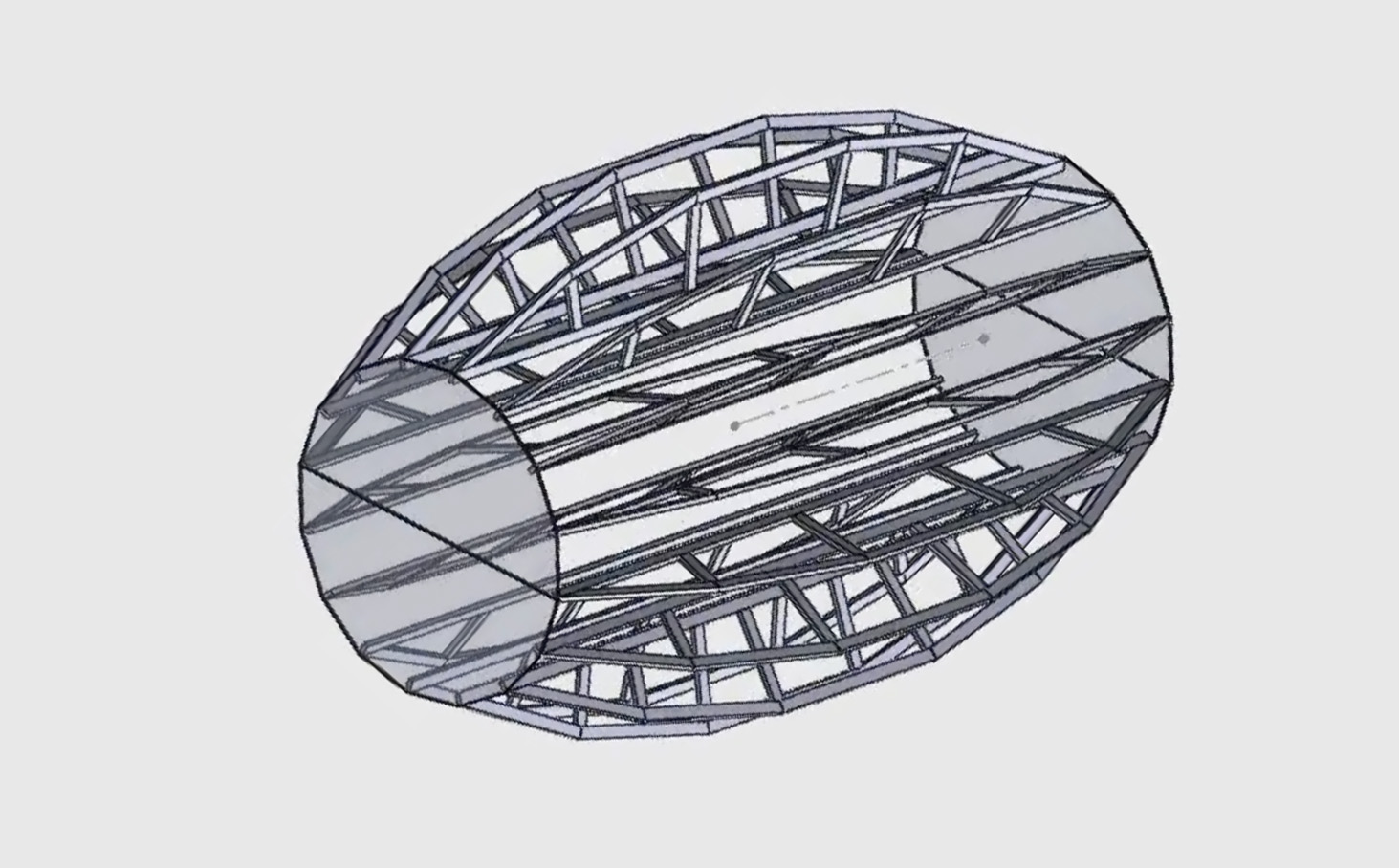 like a buoy, like a barrel, 2019
artist: steven siegel
72 x 72 x 33in

provided engineering support
to the avenue concept.
the fate of the sculpture was covered
by the boston globe
.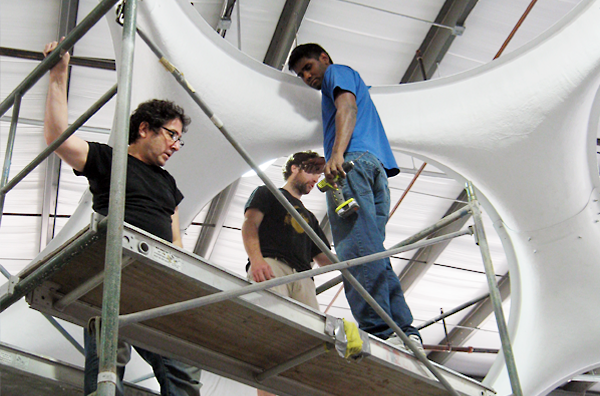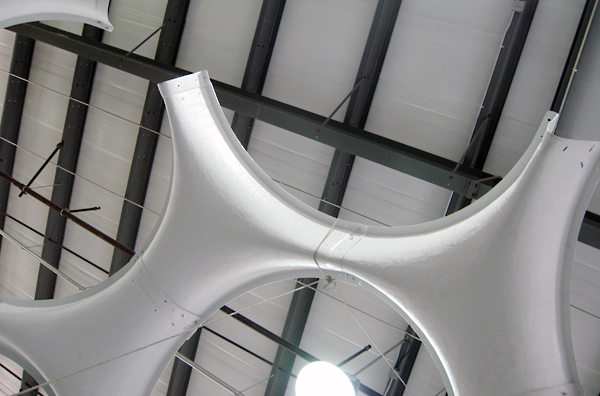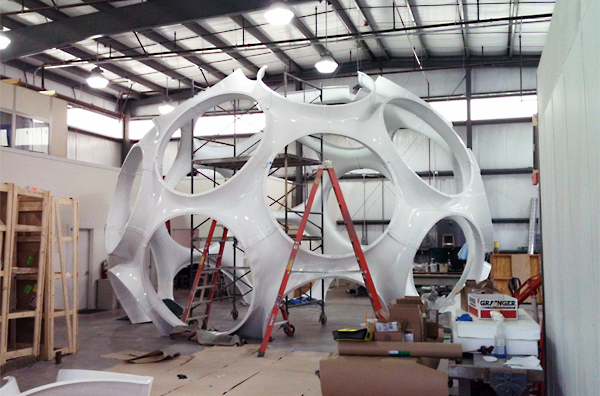 24ft fly's eye dome, 2011

buckminster fuller made only one prototype of the 24ft fly's eye dome.
the dome was recovered from a barn and restored by goetz composites, bristol ri.
w/ d. reiser and y. thorne, i helped with it's reassembly.
the dome was featured at art basel/design miami.

right: illustrations from fuller and kuromiya's "Critical Path"
depicting the dome's intended use.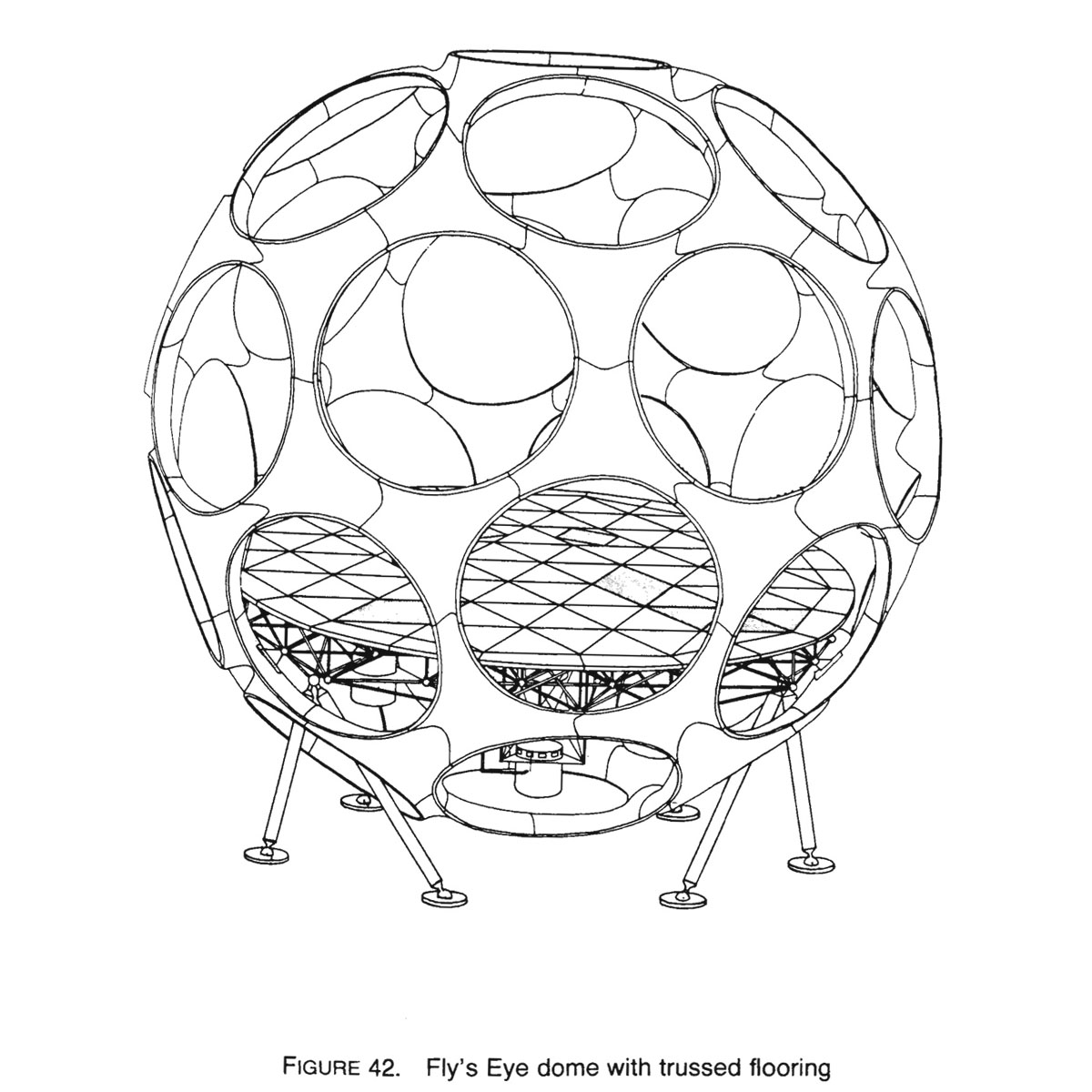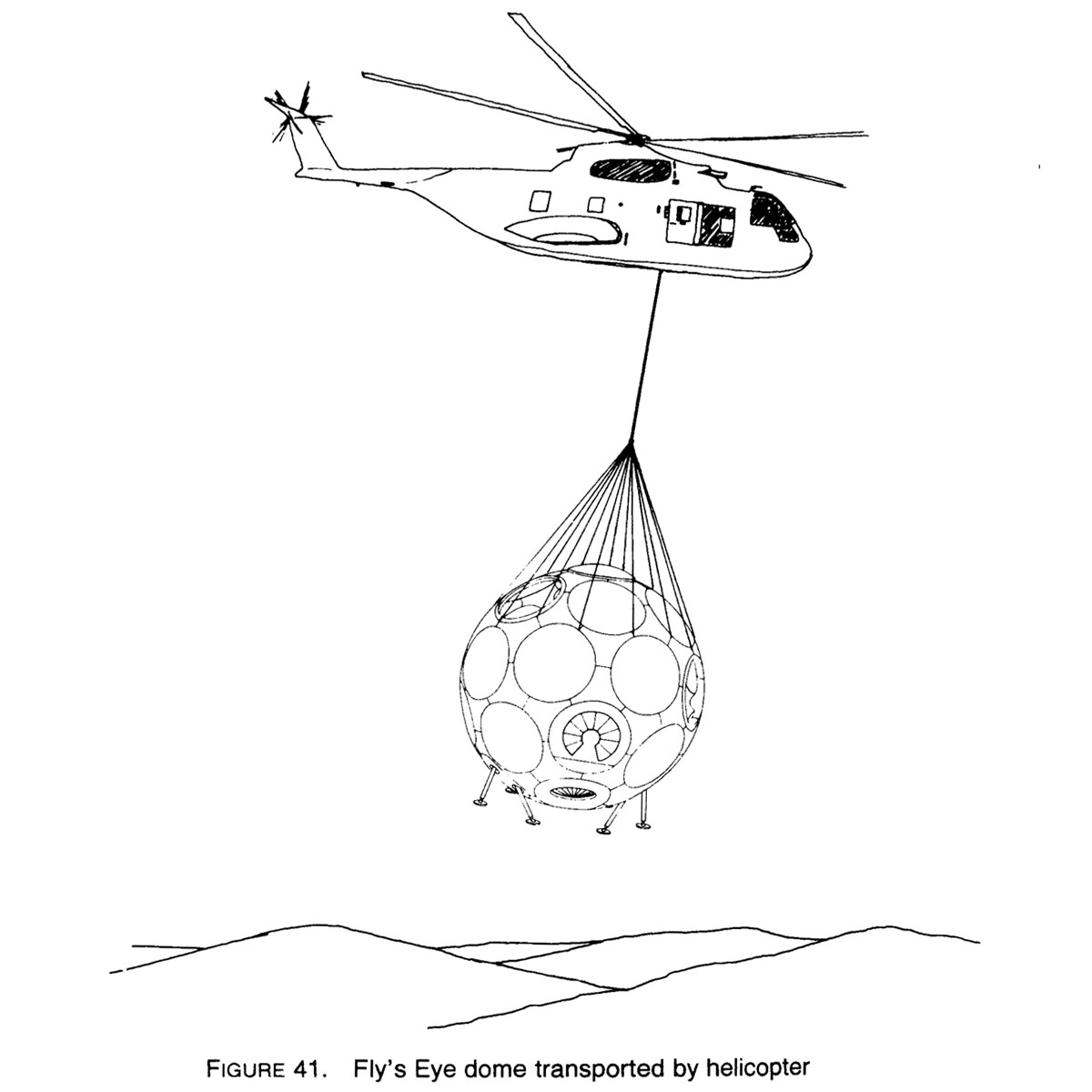 .
irrational bowls, 2021
oak, maple, walnut
12 x 12 x 2in

parametrically generated and cnc-machined
each bowl has an irrational slice of pi missing
edition of 50, sold at mit holiday sale @ media lab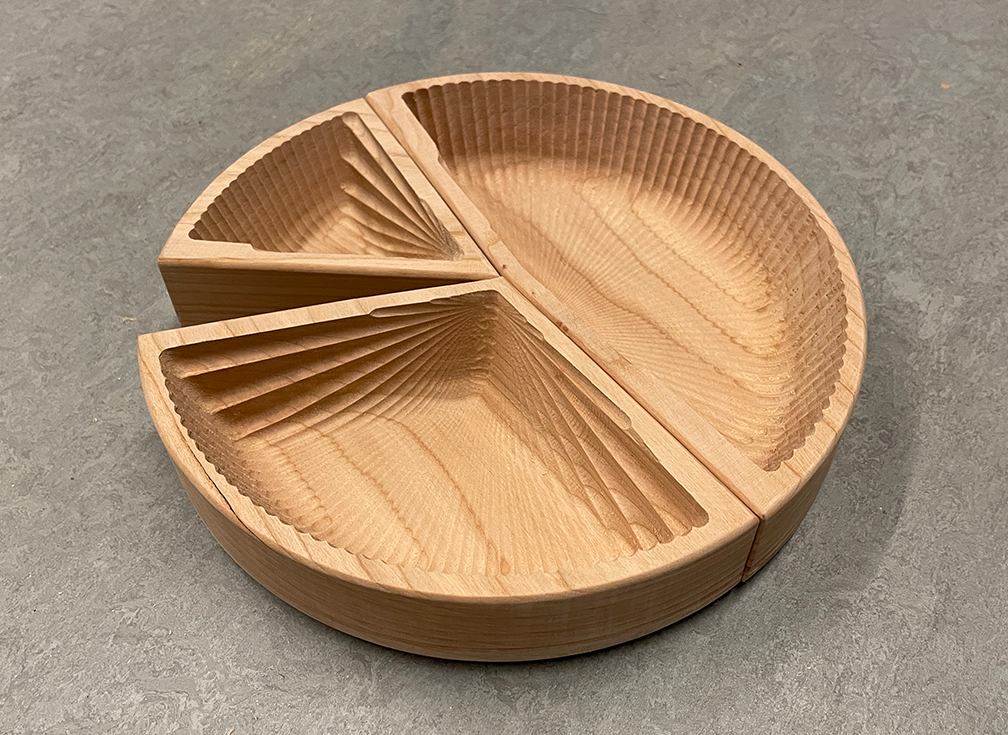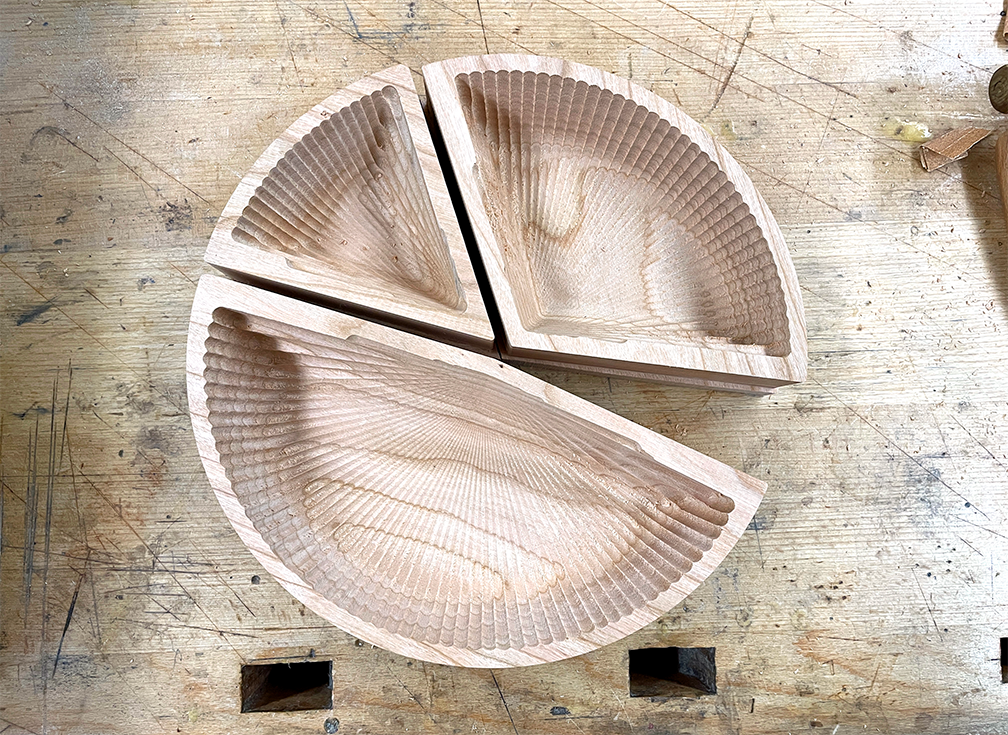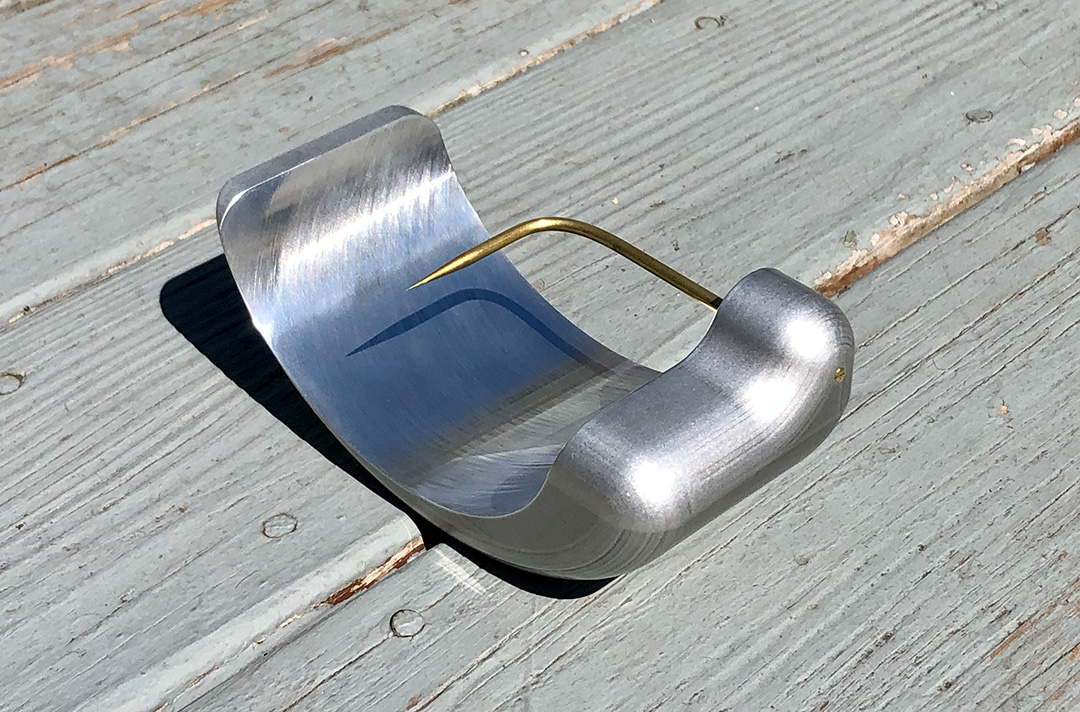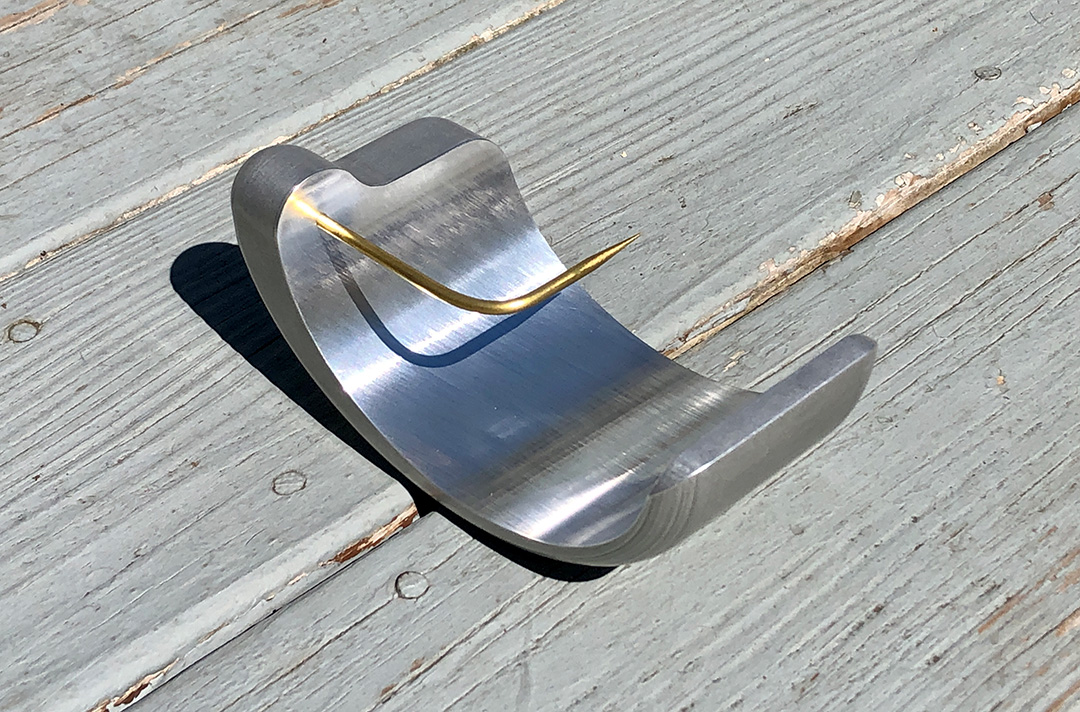 equatorial sundial, 2020
aluminum, brass rod
6 x 4 x 4in

machined from block of aluminum
plots an analemma when scribed at same time each day
family collection

.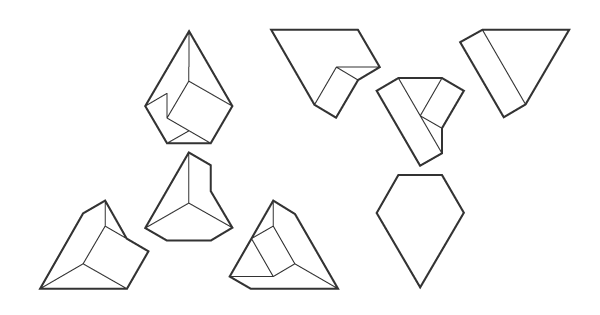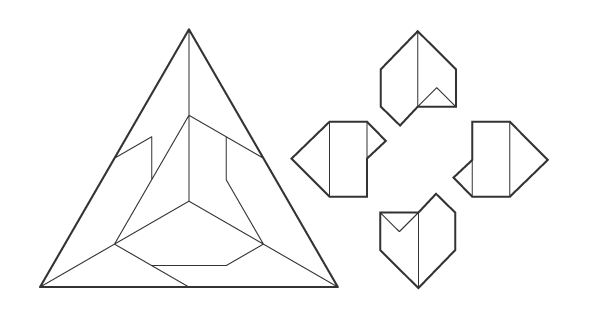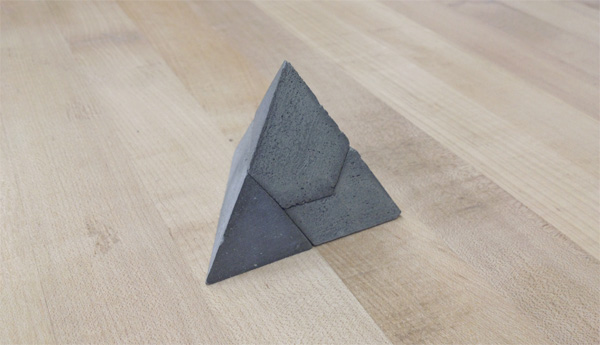 szasz solids, 2008
cast concrete
4 x 4 x 4in

a fractured tetrahedron produces 4 more tetrahedrons of 1/2 dimension
plus 4 equal fractions of the octahedral nucleus, revealing the edges of the cuboctahedron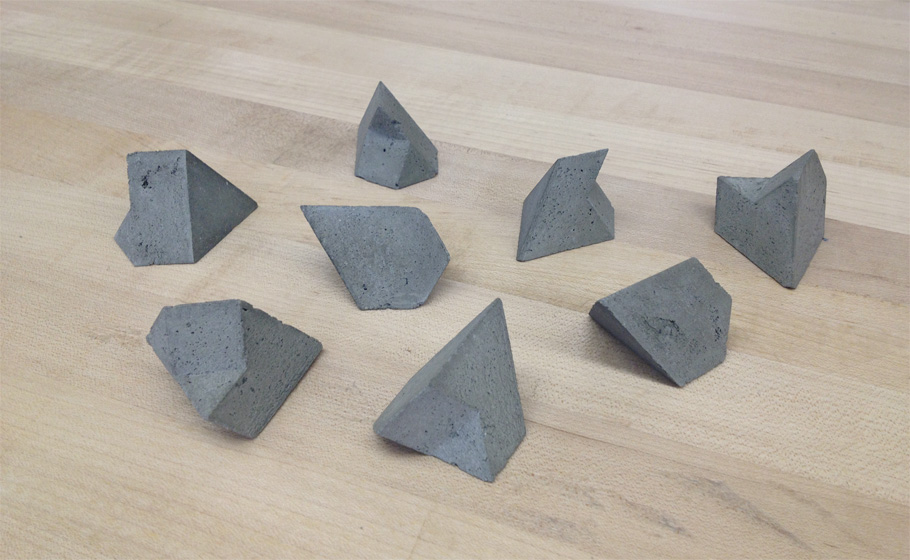 .
proto roboto, 2017
from the ig feed of my experimental fabrication
and prototyping studio

voronoi discs, 2016
walnut; plywood
12 x 12 x 3/4in

using a voronoi script to generate 2.5D toolpaths,
and then cnc routed.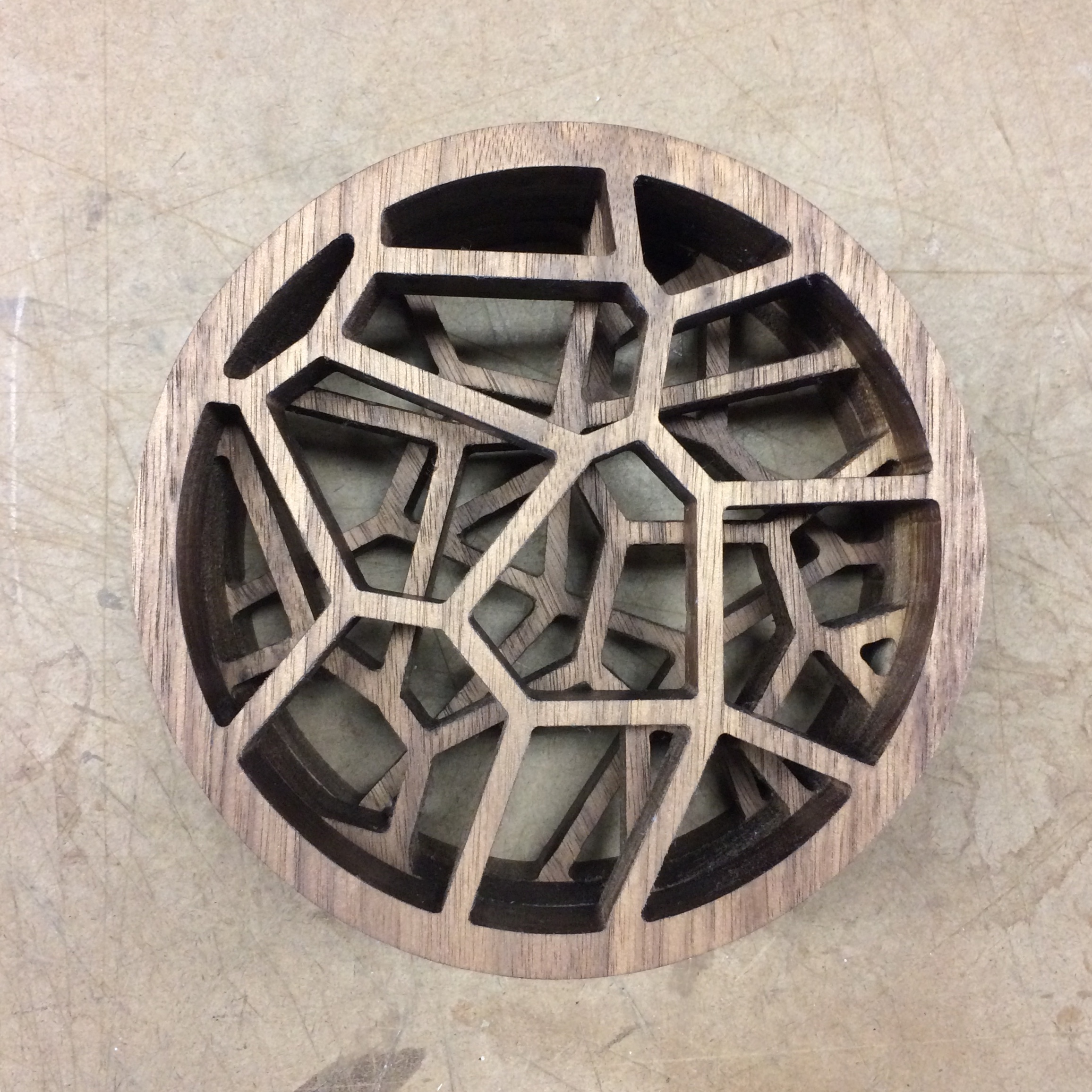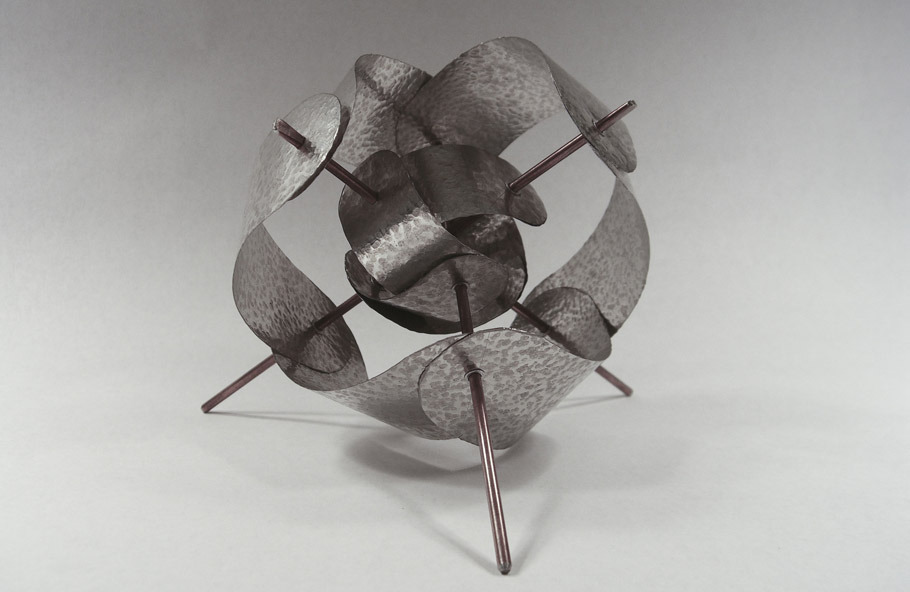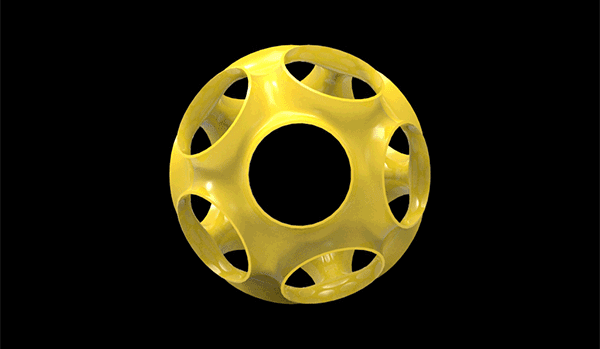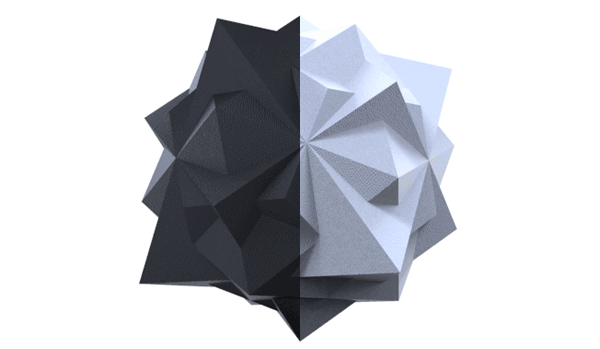 geometry studies, 2009
a steel collapsible cube (left), fly's eye icosahedron (right),
and a compound of platonic solids when inscribed in a sphere (left).

.
ecozoom, 2015
charcoal cookstove
10 x 10 x 8in

ecozoom is a B Corp that makes portable stoves powered by wood and charcoal.
improved cookstoves significantly reduce indoor air pollution and use fuel efficiently.
ecozoom cookstoves have been deployed by the World Food Programme, the International Committee of the Red Cross and Relief International, through programs with UNICEF and UNFCCC.

design: d. sierra
mfg engneer: myself
mfg: shengzhou stove manufacturers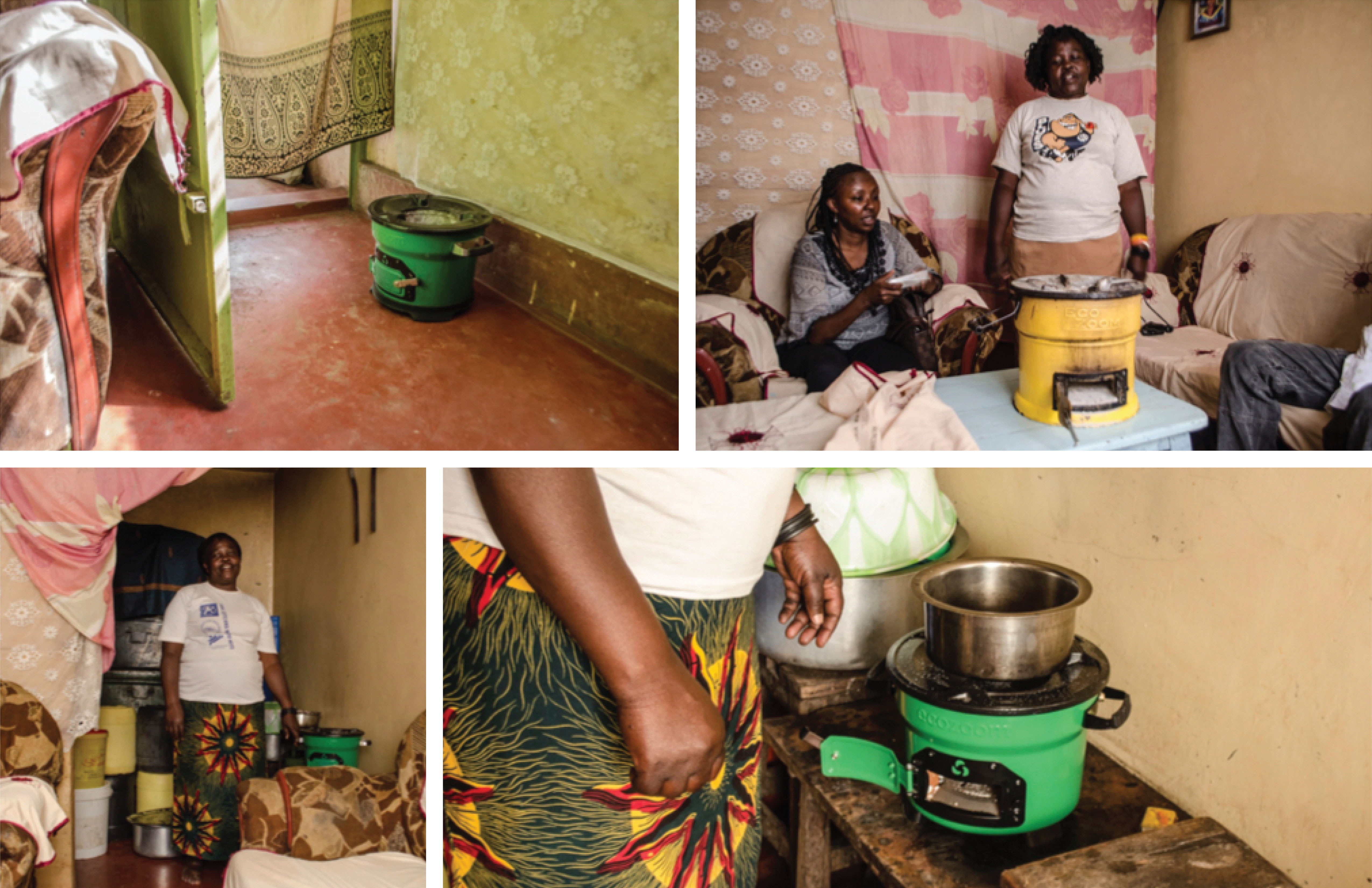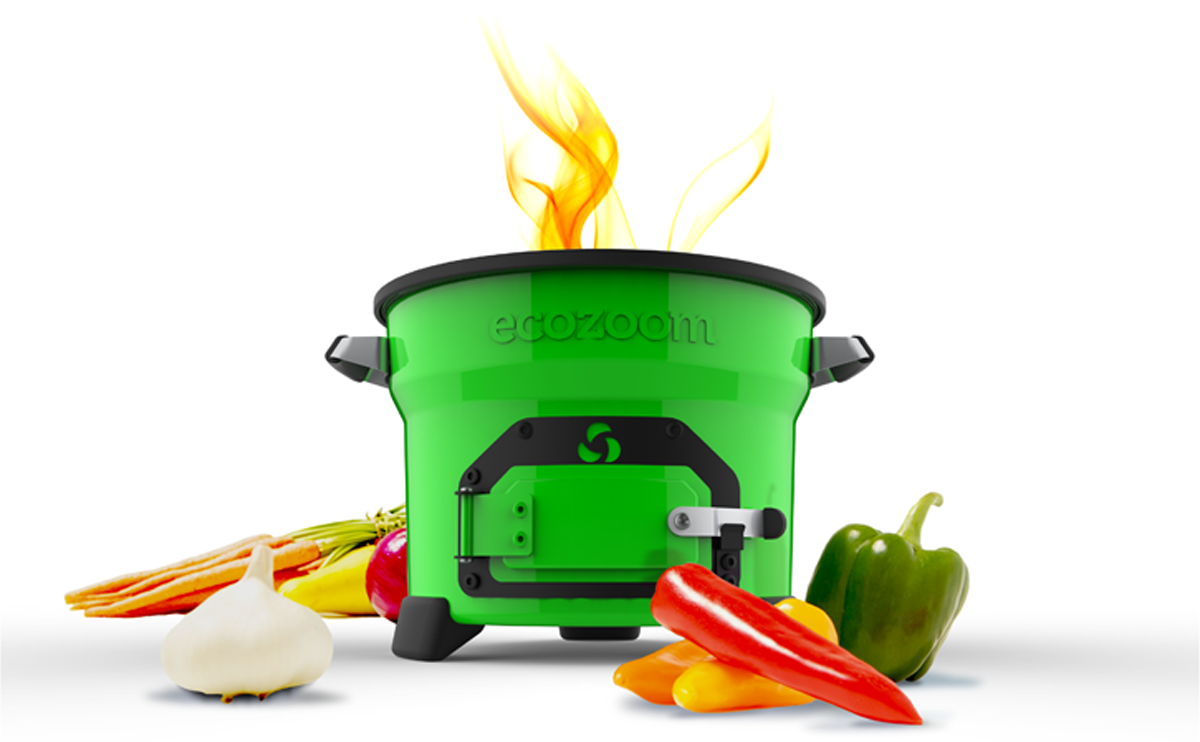 .
2010 some things that move
.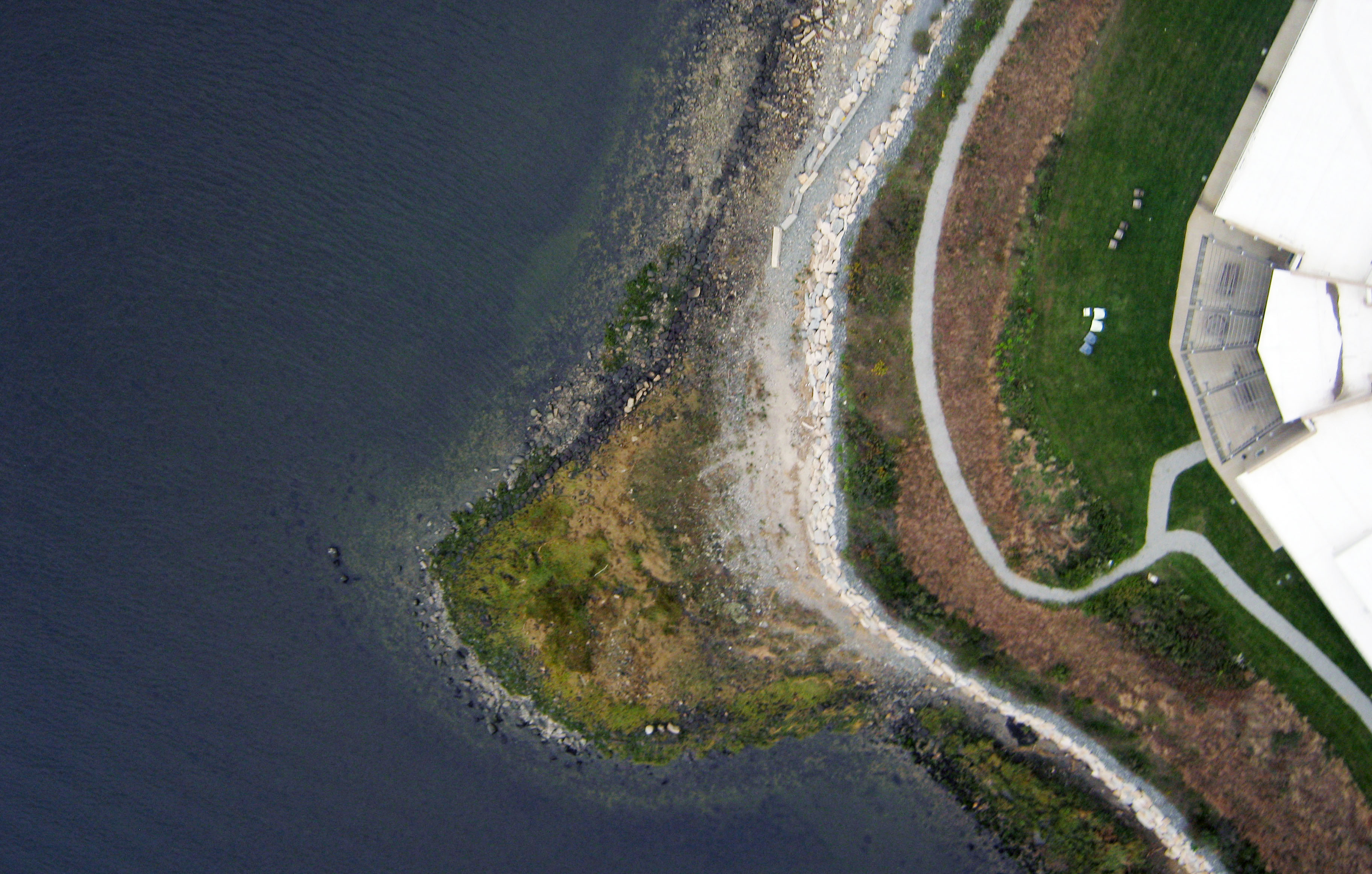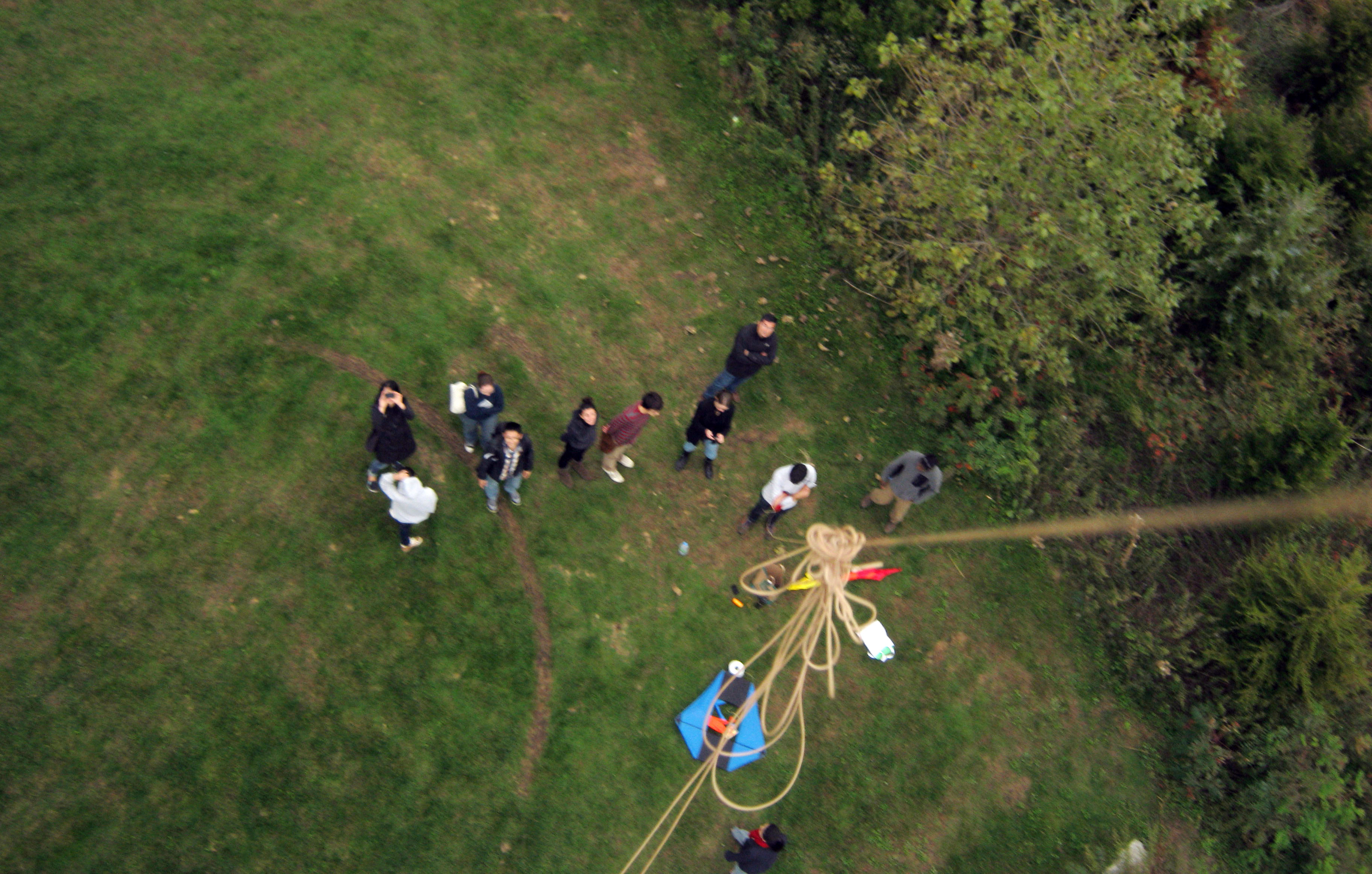 creative mapping, 2012
balloon, helium, digital camera


a risd digital + media class
taught by c.d'ignazio.
we balloon mapped over Save the Bay with the help of grassroots mapping (now public lab).
.

mobius #2, 2013

an affordable and durable off-road vehicle for the east african market.
worked on the pilot production vehicle for mobius motors;
the first of 50 production vehicles in nairobi kenya.

i was an automotive designer on a small team
of design engineers and mechanics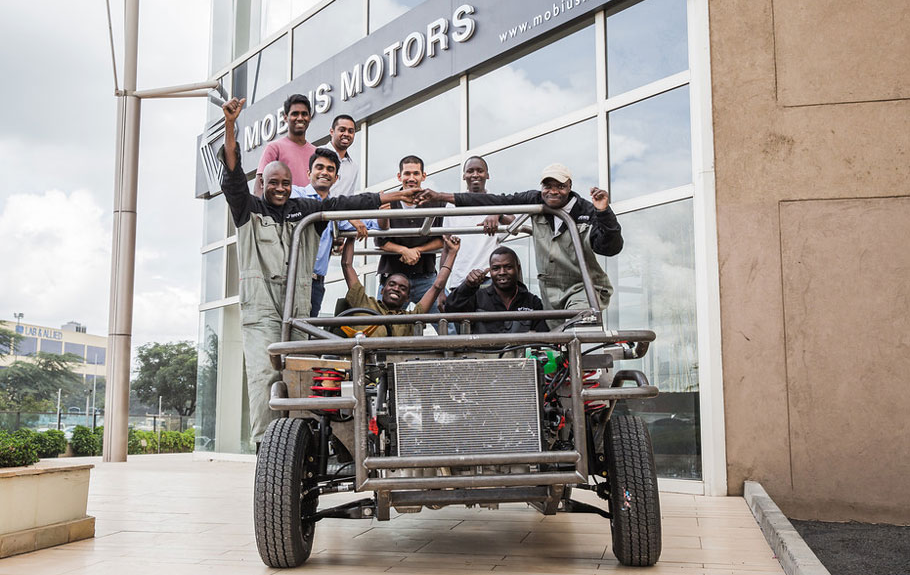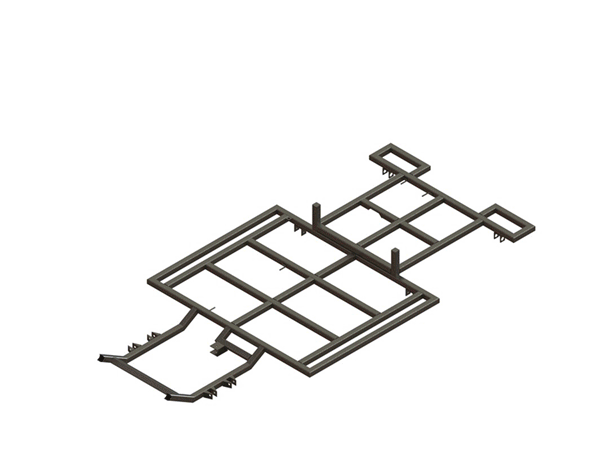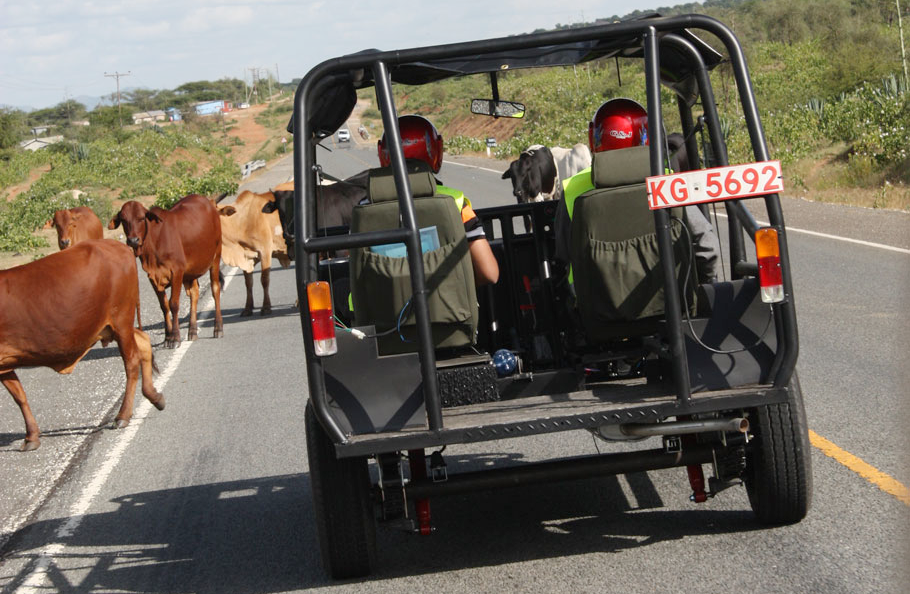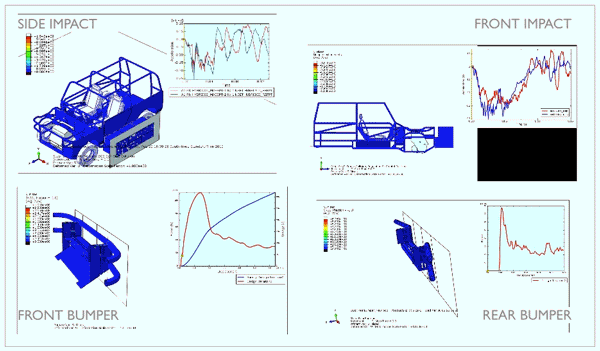 .
2011 electrathon is an electric vehicle design competition
a team of 11 industrial design students
taught by m. beresford.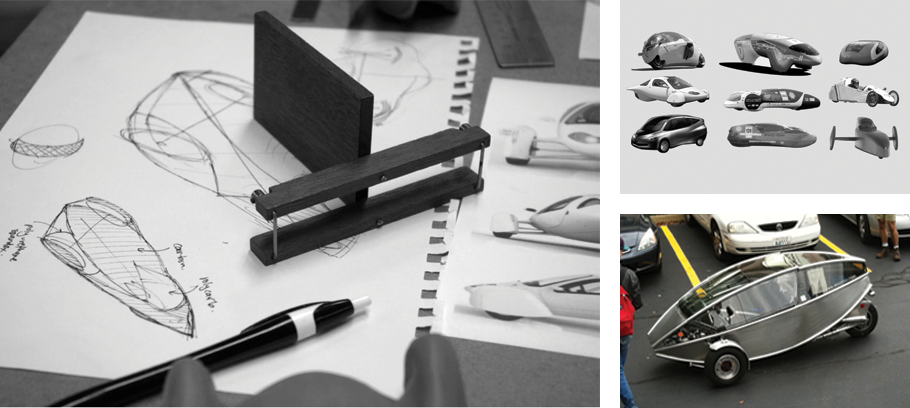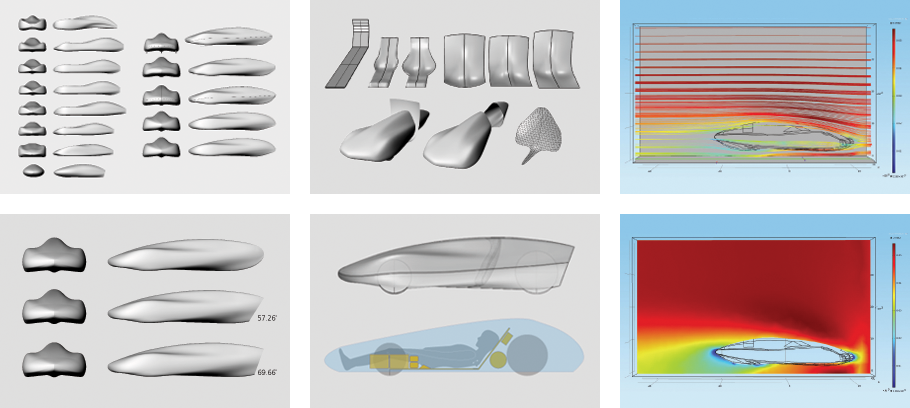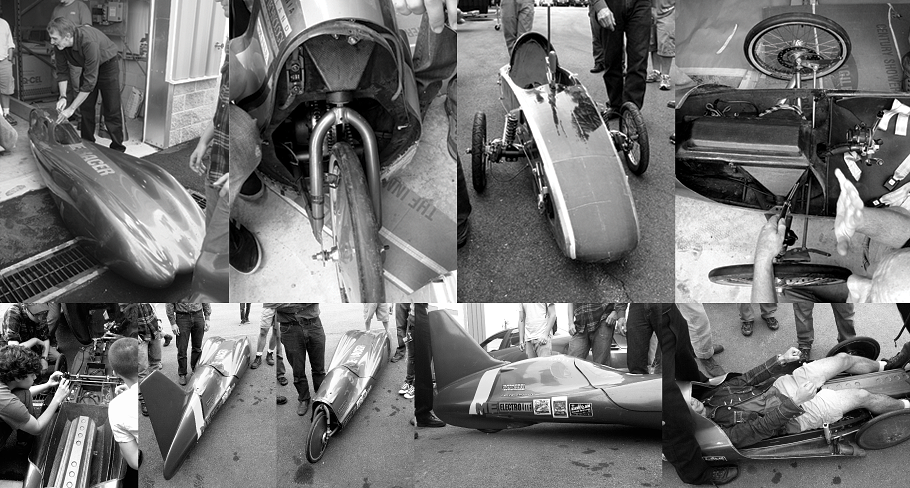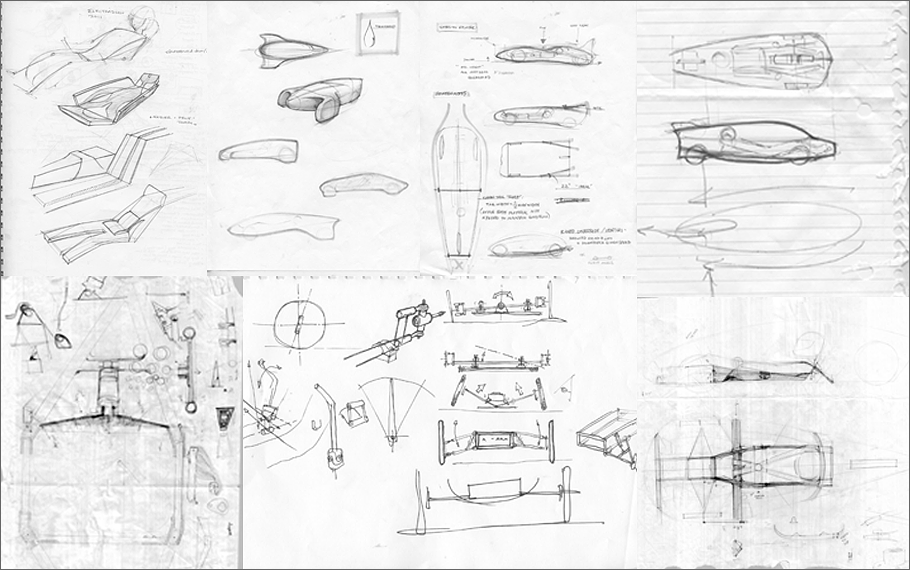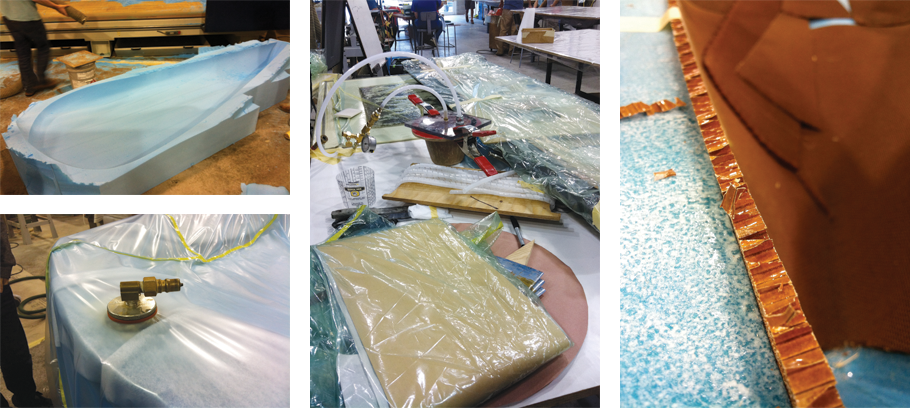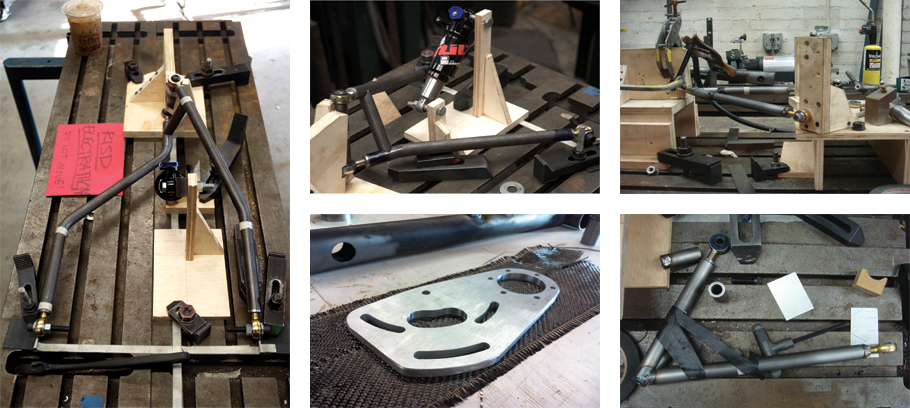 .
2009 formula sae I helped bryan cloyd and the brown university SAE club to study the steering ergonomics of their vehicle, which had implications in the seat and frame design.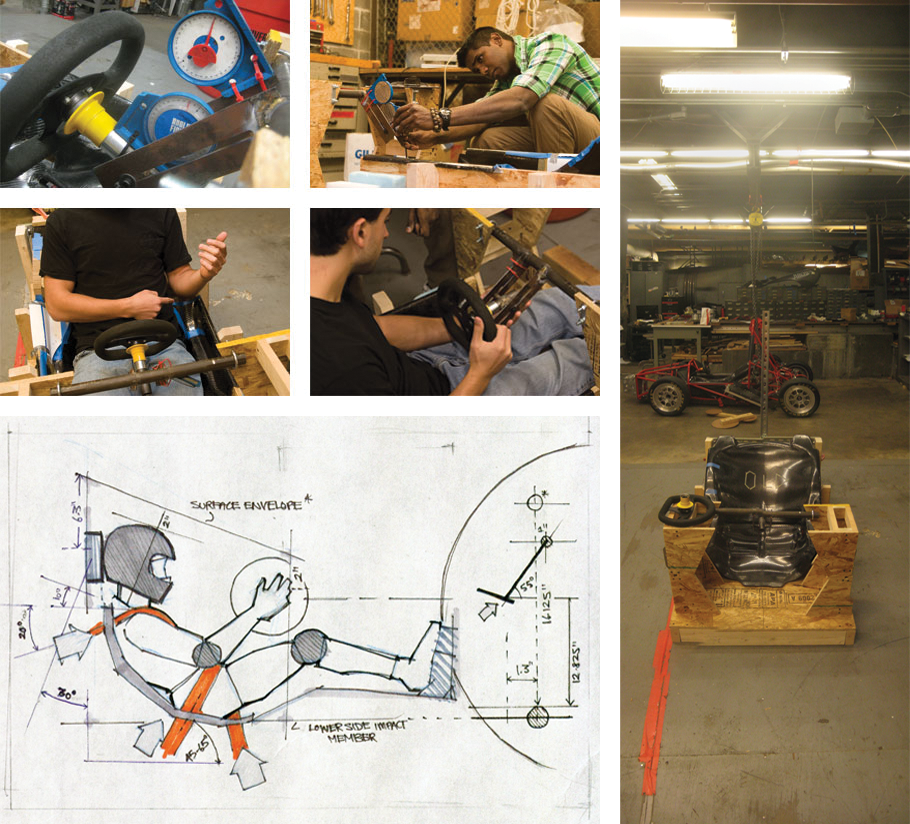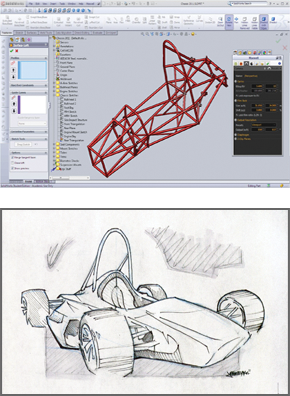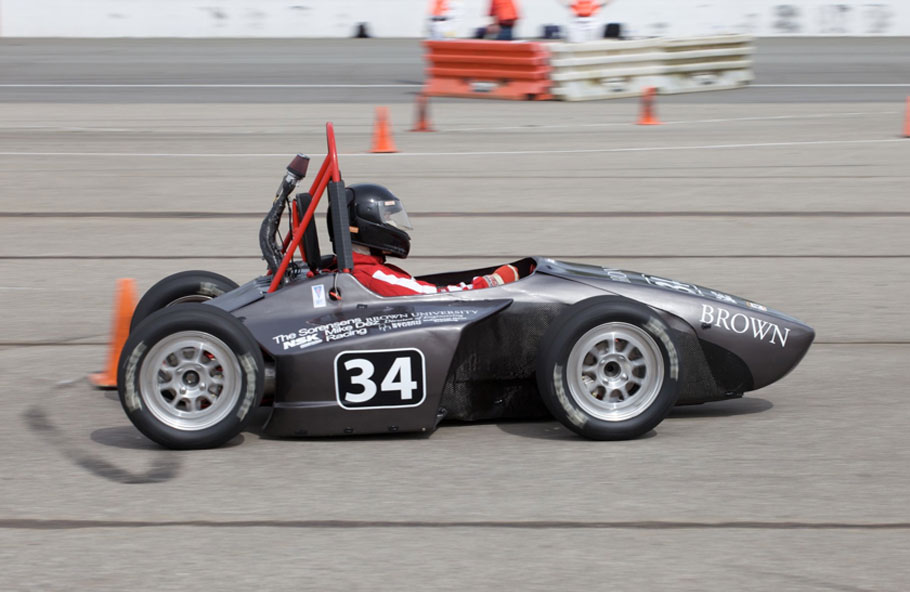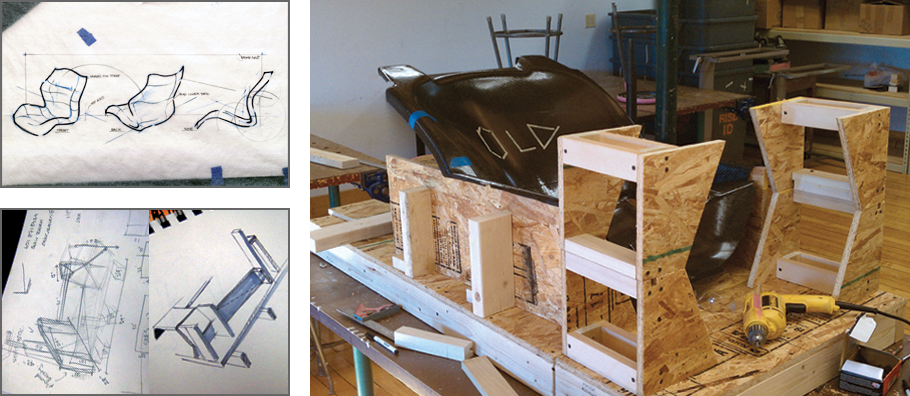 2012 commute: a proposal for sharing public space with autonomous vehicles. the project can be read online.


2017 more proto roboto
---